GRANT. Speech and language pathology  research is often interdisciplinary, moving between medicine, language, and psychology. Malin Antonsson, speech and language pathologist  and postdoctoral researcher at the Institute of Neuroscience and Physiology, was successful in her application to the Swedish Research Council's call for proposals within humanities and social sciences. Her project is awarded SEK 6.6 million.
Word-finding difficulties or having trouble participating in conversations with more than one person is common for people affected by acquired brain injuries or neurological disorders. How are these language and communication difficulties experienced by the people affected? This is what speech and language pathologist Malin Antonsson and her research colleagues will find out. Among other things, they will examine how people's own experiences of language and communication difficulties evolve over time.

Chronic difficulties affecting quality of life
Acquired brain injuries and neurological diseases are common and often affect both language and communication skills. Almost all neurological diseases and conditions (such as multiple sclerosis, stroke and Parkinson's disease, as well as brain tumors), can have an impact on language  and communication skills.  This can include the occasional word-finding difficulties or trouble participating in conversations , which can cause great frustration for the individual affected and may lead to social limitations.
"For many of those affected, the language and communication difficulties are chronic, and they will have to live with them for the rest of their lives. We also know that these difficulties lead to a poorer quality of life and limitations in everyday life. But we know less about how these individuals' own experience of such difficulties changes and evolves over time, and this is what we will investigate in the project," says Malin Antonsson.
Interaction between subjective and objective difficulties
Malin and her research colleagues will conduct two different studies. One study is a large survey that will investigate how people with an acquired brain injury or neurological disorder perceive the effect of language and communication difficulties on their daily lives. In the second study, they will follow a group of people with acquired brain injury for two years to investigate how their language and communication changes over time, and how it relates to their own experience.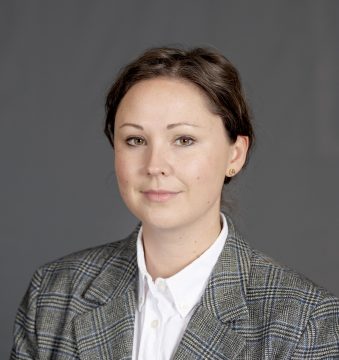 "We will combine survey data with test data to follow the individuals over time and learn more about what factors are hindering or supportive, as this has important clinical implications for people's need for rehabilitation," says Malin, and she continues:
"The project will also include people with post-COVID. Several international studies have shown that language and communication difficulties can occur and are similar to those for people with acquired brain injury."
Important basis for development of future intervention
Language and communication rehabilitation interventions are included in national guidelines for several patient groups, such as people with stroke, Parkinson's disease, and MS. Nevertheless, the availability of interventions varies, and rehabilitation is often not available to a sufficient extent. Malin explains:
"Lack of resources means that those with mild or moderate difficulties are prioritized lower, which can affect their chances of returning to or staying in employment.
As this project will include different types and degrees of language and communication difficulties, we hope to learn more about the group with mild disabilities that we currently lack knowledge about." The long-term goal of our research is to contribute to better treatment and support for those affected by acquired brain injury.
The project aims to develop existing theoretical models on how language and communication impairments affect people with brain injury.  In addition to the theoretical contributions, the project will potentially provide a basis for future intervention development.
How does it feel to have received such a large grant from VR?
"Of course, it feels fantastic and exciting," says Malin.
"Speech and language pathology research is often at the interface between the humanities and medicine, which is a challenge when applying for funding. In this project, we hope to highlight a patient group that has so far received little attention both in research and in society at large, and we hope that this project is a first step towards future intervention development," says Malin.
BY: JOSEFIN BERGENHOLTZ