GRANT. Lack of knowledge can lead to unnecessary suffering and inadequate support for individuals with a rare syndrome* and intellectual disabilities. The Stena Foundation is contributing 3.9 million SEK to the research project UNIKA, aimed at increasing knowledge and improving the care of affected patients, including the use of AI.
In Sweden, approximately half a million people live with a so-called rare diagnosis, affecting no more than one person in 2,000 inhabitants. Rare diagnoses often involve combinations of various symptoms. Intellectual disabilities are common in this patient group, along with complex malformations and premature death. At least 70 percent of these conditions are due to genetic changes. One-third of all children with rare diagnoses die before the age of five, and more than 60 percent remain undiagnosed.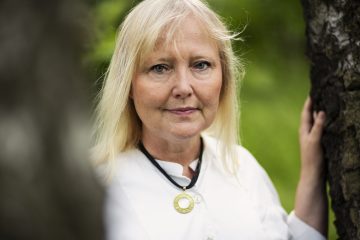 "The UNIKA research project aims to enhance the lives of individuals with various syndromes involving intellectual disabilities by increasing knowledge about underlying causes, disease presentation, cognition, and behavior associated with these syndromes. The researchers are working, among other things, on developing test tools for a more nuanced characterization of individuals' intellectual profiles and educational tools for enhanced learning in people with intellectual disabilities, using AI-based computer games," explains Ann Nordgren, project leader for the UNIKA research project, professor of clinical genetics at the Sahlgrenska Academy at the University of Gothenburg, senior consultant at Sahlgrenska University Hospital and Karolinska University Hospital, and a member of the scientific council of the Ågrenska Foundation.
Avoiding Suffering
Currently, there is a significant lack of knowledge about the symptoms and health risks associated with various rare diagnoses, as well as the specific support, treatment, and follow-up needs. Patients do not always receive optimal medical care, leading to avoidable suffering. A particularly vulnerable group is individuals with a rare syndrome involving intellectual disabilities. They often also suffer from mental illness, which is challenging to diagnose in these patients, contributing to the frequent lack of treatment for their mental health issues.
The UNIKA project is a unique collaboration between national experts in clinical genetics, psychiatry, pediatrics, psychology, education, and computer science at the University of Gothenburg, Ågrenska, Karolinska Institute, Stockholm University, and patient organizations.
The Stena Foundation is contributing 3.9 million SEK over two years to the UNIKA research project.
*Different medical indications and symptoms that collectively indicate a specific diagnosis.
BY: STENA FOUNDATION