GRANTS. A total of 30 researchers in medicine and health at the University of Gothenburg are sharing over SEK 131 million from the Swedish Research Council.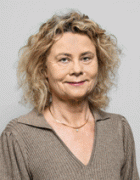 The recipient projects are incredibly broad and include such subjects as the nerve cells that regulate appetite, the mechanisms behind kidney disease, new asthma treatments, and the development of lung cancer.
A comment from Dean Agneta Holmäng:
"I would like to congratulate all the recipients of grants from the Swedish Research Council. We all know that competition for these grants is very stiff, and the faculty is delighted for everyone who has been granted funding. It is particularly nice to see that two of our young researchers have received starting grants."
The young researchers to receive starting grants are Astrid von Mentzer and Erik Smedler, both of whom are receiving SEK 6 million. The biggest project grants this time are going to Mikael Landén and Erik Larsson Lekholm, who are receiving SEK 9 million each.
Origins of tumors in the small intestine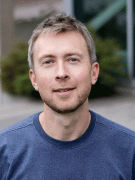 Erik Larsson Lekholm, a professor of bioinformatics at the Institute of Biomedicine, is receiving SEK 9 million to continue work to understand how neuroendocrine tumors form in the small intestine. A year ago, along with Erik Elias, Yvonne Arvidsson and others, he published findings that showed that multiple tumors in the intestine can develop simultaneously, but independently of one another, in the case of neuroendocrine cancer. However, the metastases are thought to be clearly related and can often be traced back to a specific bowel tumor.
"This fantastic announcement provides major opportunities for improving understanding of neuroendocrine tumors in the small intestine. The mechanisms behind this form of cancer are relatively unknown, which limits opportunities to develop targeted therapies," says Erik Larsson Lekholm.
The collaboration with Erik Elias will continue in the project, in which they hope to be able to map the chronological course of events leading to the origins of tumors in the small intestine.
"Even if most people who are diagnosed are relatively old, it is less clear when in life these slow-growing tumors actually arise. With modern genomic tools, we also hope to be able to obtain new mechanistic insights," says Erik Larsson Lekholm.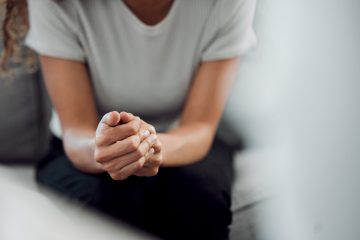 Major focus on bipolar disorder
Two of the biggest grants are going to research groups studying bipolar disorder at the Institute of Neuroscience and Physiology. This disease affects between one and three percent of the population. It occurs in flare-ups, in which mood shifts from mania, where the brain shifts into high gear, to depression. After the disease debuts in adulthood, patients have to live with the vulnerability associated with becoming sick for the rest of their lives.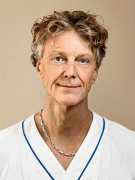 Professor Mikael Landén is receiving SEK 9 million over five years for two studies he is leading on bipolar research. One study is a follow-up that began in 2005 at Saint Göran Hospital in Stockholm and is now continuing in Gothenburg. The study follows more than 750 patients with bipolar disorder throughout life to see what causes things to go well for many people, but much worse for others.
"About half of all people living with bipolar disorder can have fairly ordinary lives and manage to work. Previously, we've seen that the people with the most flare-ups aren't necessarily the people for whom things go the worst. Instead, it's the cognitive challenges related to long-term sick leave," says Mikael Landén.
Mustering protocol
The research group has previously shown that manic episodes involve a reduction in gray matter in some parts of the brain. It has been suggested that this influence is also the reason behind the cognitive difficulties, but Mikael Landén is among the researchers who suspect that there may be further underlying causes in addition to bipolar disorder.
"We're planning to go back to patients' mustering records, from before they were diagnosed with bipolar disorder, to see if the cognitive difficulties may have been present before the disease debut. If so, this strengthens our hypothesis that cognitive dysfunction is not a consequence of the disease, but a complicating factor," says Mikael Landén, who also works with comprehensive national and international genetic studies of bipolar disorder.
Rewinding cells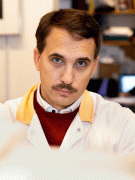 Erik Smedler, a resident physician at Sahlgrenska University Hospital and researcher associated with the Wallenberg Centre for Molecular and Translational Medicine (WCMTM) at the University of Gothenburg, is receiving a starting grant of SEK 6 million and funding for clinical research time of SEK 5.5 million.
In his research, he reprograms skin cells taken from patients with bipolar disorder, which provide access to induced pluripotent stem (IPS) cells, with preserved genetic variations for the form of bipolar disorder the patient has. In the laboratory, these stem cells are then differentiated to nerve cells.
"Creating the induced pluripotent stem cells is relatively easy, because we hire a company to handle it for us. The hard part is the maturation process in the lab. That takes several months and requires constant monitoring," says Erik Smedler.
The research may ultimately identify new mechanisms for treatment of bipolar disorder. The samples are from Professor Mikael Landén's group, with which Erik Smedler works.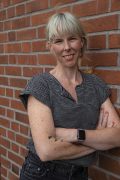 Evolution of dangerous E. coli bacteria
Astrid von Mentzer at the Institute of Biomedicine is also receiving a starting grant for SEK 6 million. Her research is on the bacteria Escherichia coli (E. coli) and the surface proteins (adhesins) the bacteria use to bind to human cells. Escherichia coli (E. coli) causes a range of diseases, and with increased antibiotic resistance, these bacteria are considered a global threat to human and animal health.
In her work mapping the evolutionary history of the bacteria, she combines bioinformatics, large-scale genome analyses, and experimental methods.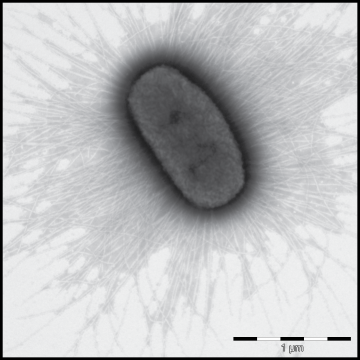 "I will study how colonization factors have evolved, which also includes analyses to understand how E. coli bacteria, such as ETEC, has adapted to different hosts, like humans and pigs, and which barriers we can identify that may impact the exchange of both virulence genes and antibiotic resistance genes," explains von Mentzer, who was also recently named one of the four recipients of this year's Sahlgrenska Academy Starting Grant.
As a post-doc in Cambridge, she became interested in how hybrid strains arise. These bacteria may have several different virulence factors that are used individually to define different E. coli pathogens, such as ETEC or EPEC.
"Only now do we have access to a big enough number of E. coli genomes that we can study how common hybrid strains are, what kinds exist, and whether they carry resistance genes. In addition, we know very little about their disease potential," says von Mentzer, who collaborates with Chalmers to investigate this with the help of machine learning.
Thymus target organ for treatment of autoimmune diseases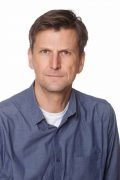 Olov Ekwall, professor of pediatric immunology at the Institute of Clinical Sciences, is receiving SEK 4 million for his project, which focuses on the thymus. It is a central organ for regulation of the immune system's function.
"We have projects that cover normal function of the thymus, primary diseases of the thymus, what may have gone wrong with the thymus with common autoimmune diseases, and use of the thymus as a target organ for treating autoimmune diseases."
A major challenge with these studies is transferring the result of experimental studies of specific mechanisms to how they collectively impact the overarching function of the thymus–both its normal function and in the presence of various medical conditions.
"Of course, all grants are welcome, because they make it possible to conduct our research. When it comes to the Swedish Research Council, it is additionally meaningful, because it's a bit of a stamp of quality on our research," says Olov Ekwall.
Large grant for osteoporosis research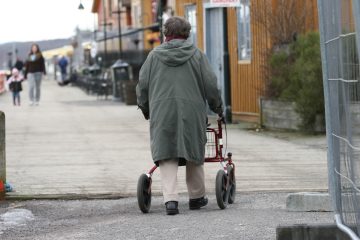 Osteoporosis is a serious and widespread disease that leads to increased risk of fractures. Fractures affect half of all women and one fourth of all men at some point. Sofia Movérare Skrtic, associate professor at the Institute of Medicine, is receiving SEK 6 million from the Swedish Research Council to study the role of the enzyme B4GALNT3.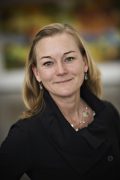 "Earlier medications for osteoporosis are based on the principle of reducing skeletal degradation, but a medication was recently approved that can also increase new formation of bone. The new drug inhibits the protein sclerostin, which has been shown to be effective for reducing the risk of fractures. However, some studies have shown that sclerostin inhibition is associated with increased risk of cardiovascular disease," she says.
In the past ten years, Sofia Movérare Skrtic and her colleagues have worked intensively to identify significant genetic markers for bone mass and to understand the underlying mechanism.
"We have now found that an enzyme, B4GALNT3, affects the sugar structures of sclerostin, which in turn regulates sclerostin levels in the blood and fracture risk. Expression of B4GALNT3 is very high in bone tissue, but not in vessels, which means this enzyme can likely regulate sclerostin specifically in the skeleton," says Sofia Movérare Skrtic.
She and her research team will now study in detail how B4GALNT3 affects sclerostin and bone mass and whether it does not affect the vessels, as they suspect. The hope is that their research will ultimately contribute to the development of even better osteoporosis drugs, without the risk of serious side effects.
"In the long-term, more people will experience fractures, because the population is getting older. This is both serious for individuals and a major financial challenge for society. Contributing information that may lead to better medications for osteoporosis feels very meaningful."
HELA LISTAN – FORSKARNA VID GÖTEBORGS UNIVERSITET SOM FICK MEDEL FRÅN VETENSKAPSRÅDET MEDICIN OCH HÄLSA
Tänk på att listan kan innehålla felaktigheter – för absolut säkerhet hänvisas till Vetenskapsrådet.

Kaj Blennow
Tau patologi vid Alzheimer – att förstå patofysiologin via biomarkörer i blod och likvor
4 800 000 kronor
Johan Bylund
Neutrofila subtyper och parodontal sjukdom
2 400 000 kronor
Chandrasekhar Kanduri
Långt icke-kodande RNA – Att förstå deras koppling till utveckling och hämning av cancertumörer
4 800 000 kronor
Suzanne Dickson
Söka, finna och fånga in våra aptitneuron
4 800 000 kronor
Olov Ekwall
Kliniska och experimentella studier av toleransmekanismer i thymus syftande till att använda thymus som målorgan vid behandling av autoimmuna sjukdomar
4 800 000 kronor
Huamei Forsman
G protein-kopplad receptorers funktion och bas för utveckling av antiinflammatoriska läkemedel
4 800 000 kronor
Claes Gustafsson
Mitokondriell genexpression – basala aspekter och koppling till sjukdom
4 800 000 kronor
Per-Anders Jansson
Galektin-1, fetma och typ 2 diabetes
2 400 000 kronor
Malin E.V. Johansson
En välmående tarm har ett bra fungerande slemskydd producerat av olika bägarceller
3 000 000 kronor
Hannu Kankaanranta
Nästa revolution inom astma: Mot nya terapier för T2-låg astma
4 800 000 kronor
Mikael Landén
Förbättrad prognos vid bipolär sjukdom: en multidisciplinär studie
9 000 000 kronor
Joakim D G Larsson
Underskattade riskfaktorer för mobilisering och överföring av antibotika-resistensgener från miljön till humanpatogener
2 400 000 kronor
Erik Larsson Lekholm
Bestämning av evolutionär historik för neuroendokrina tunntarmstumörer
9 000 000 kronor
Sofia Moverare Skrtic
B4GALNT3 – en specifik regulator av benmetabolism
6 000 000 kronor
Jenny Nyström
Mekanismer bakom debut och progression av kronisk njursjukdom
4 800 000 kronor
Anders Rosengren
Precisionsbehandling av typ 2-diabetes
2 400 000 kronor
Volkan Sayin
Betydelsen av fysiologiskt åldrande och oxidativstress för lungcancerutveckling
4 800 000 kronor
Ingmar Skoog
Psykisk och kognitiv hälsa i relation till funktionsförmåga och kroppslig hälsa hos äldre. Påverkan av ålder, kön, födelsekohort, genetiska, psykologiska, sociala och neurobiologiska faktorer.
4 800 000 kronor
Erik Smedler (Etableringsbidrag)
Kalciumsignalering under neural utveckling vid psykiatrisk sjukdom
6 000 000 kronor
Erik Smedler (bidrag anställning)
Kalciumsignalering under neural utveckling vid psykiatrisk sjukdom
5 550 000 kronor
Lynne Sneddon       
Användning av analgesi för att förbättra fiskexperiment
2 113 333 kronor
(Naturvetenskaplig fakultet)
Giovanni Solinas
Definiera återkopplingsslingor mellan Phosphoinositide 3-kinaser (PI3Ks) isoformer och insulin för att utnyttja den fulla potentialen hos PI3K-riktade terapier
4 800 000 kronor
Fredrik Sterky
Att Bygga en Synaps – Betydelsen av Adhesionsreceptorers Intracellulära Signaler och Reglering
4 800 000 kronor
Jan Tack
Matinducerad duodenal immunaktivering: symtomorsakande och behandlingsmål vid funktionell dyspepsi
4 800 000 kronor
Margarita Trobos
Strategier mot antibiotikaresistenta biofilmer vid ortopedisk protesrelaterad infektion
3 000 000 kronor
Astrid von Mentzer (Etableringsbidrag)
Farliga Escherichia coli-bakterier: en studie om deras evolution och uppkomsten av ny patogena varianter
6 000 000 kronor
Lars Westerberg
Autism, oxytocin och sociala interaktioner: Identifiering av neuronala mekanismer och läkemedelskandidater
2 400 000 kronor
Henrik Zetterberg
Biomarkörer för demensorsakande neurodegenerativa sjukdomar
4 800 000 kronor
Changlian Zhu
Inriktning på ferroptos och PANoptos för att förhindra hjärnskada efter intraventrikulär blödning
2 400 000 kronor
BY: ELIN LINDSTRÖM / SUSANNE LJ WESTERGREN / KARIN ALLANDER