THE SWEDISH RESEARCH COUNCIL'S MAJOR CALL FOR PROPOSALS. Researchers at the University of Gothenburg will receive a total of SEK 150 million from the Swedish Research Council in the 2020 call for medicine and health research proposals. Eight young researchers are receiving starting grants, and 30 researchers are receiving project grants.
In total, just over 15 percent of the available funds in the medicine and health call go to researchers at the University of Gothenburg, which is as expected. Young researchers at the University have done best in the competition. Eight researchers are each receiving SEK 6 million in starting grants, which means that more than a quarter of the Swedish Research Council's starting grants in medicine and health goes to researchers at the University of Gothenburg.
"It is extremely gratifying that our younger researchers have succeeded so well, with so many receiving starting grants or project grants. I have noted that many younger people have succeeded well in previous calls as well, and this confirms my view that we have many very talented researchers in the next generation," says Dean Agneta Holmäng.
Translational research on preeclampsia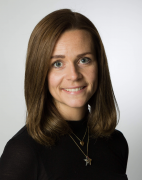 Lina Bergman is establishing a research team that uses a translational approach to investigate how preeclampsia, also known as toxemia of pregnancy, affects the brain. She receives a starting grant for a two-part study to understand and treat eclampsia, a serious sequela of preeclampsia that can cause seizures, among other things. The first study is an outgrowth of the PROVE project, which she is conducting along with Catherine Cluver in South Africa and a research team in Chile. The second study is an animal model that she will set up in collaboration with Joakim Ek and Henrik Hagberg at Sahlgrenska Academy. In that model the team will be able to test different neuroprotective medications and their effects on the brain in preeclampsia.
"Research is important because we know nothing about many factors related to preeclampsia's effect on the brain, both in the short and long term," says Lina Bergman. "Brain complications are one of the most common direct causes of death in case of preeclampsia, and women with previous preeclampsia also have a higher risk of developing cognitive impairment, dementia, stroke and epilepsy later in life. The disease affects young women and places a much higher burden on those in low to middle-income countries, where research is inadequate."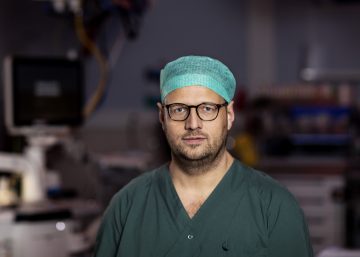 Two more researchers from the Institute of Clinical Sciences have also been awarded starting grants. Roger Olofsson Bagge conducts translational research on modern immunotherapy in combination with locoregional chemotherapy for patients with metastases of malignant melanoma, where two new clinical studies are just beginning. Olofsson Bagge is affiliated with the Wallenberg Center for Molecular and Translational Medicine (WCMTM). Karl Mårild has received a starting grant for research on a prospective study of early environmental factors and the risk of inflammatory bowel disease in children.
Expanding our understanding of anorexia and aversion
Linda Engström Ruud, a postdoctoral researcher in the Physiology Section of the Institute of Neuroscience and Physiology, has also received a starting grant of SEK 6 million. Her research studies a structure in the brain called BNST (Bed Nucleus of the Stria Terminalis). BNST has long been associated with negative emotional states, such as stress, anxiety and fear, and seems to be involved in various psychiatric illnesses. Now researchers are excited to learn it can also be linked to food intake.
"I hope my research will lead to increased understanding of how the brain controls our food intake and how distaste for certain foods is coded in the brain. More specifically, it will provide a new and important understanding of BNST's role in regulating anorexia and aversion and how this structure communicates with other parts of the brain," says Engström Ruud.
She will use modern methods, like optogenetics and in situ sequencing, to study the role of BNST, a structure unexplored until now.
"Some of the experiments I plan will be able to provide new insights into how we pharmacologically could reduce anorexia and involuntary weight loss in long-term illness. The results may also be relevant for research on eating disorders, such as anorexia nervosa."
Symbiosis in the intestine
Jenny Gustafsson, a researcher in the Physiology Section of the Institute of Neuroscience and Physiology, will use her starting grant to increase knowledge about the mechanisms that enable us to live symbiotically with our intestinal flora. Her previous research has shown that the goblet cell, the cell that releases the protective mucus layer in the intestine, also absorbs parts of the intestinal contents and passes them along to the immune system. Her research team will now study whether interactions between goblet cells and the immune system are one of the mechanisms that enable us to live symbiotically with our intestinal flora.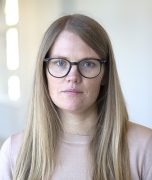 "I hope that my research will contribute to an increased understanding of how our immune system experiences our intestinal bacteria and that this knowledge can be used to identify the underlying causes of chronic inflammatory diseases that affect the gastrointestinal tract, such as ulcerative colitis," says Gustafsson.
"In the longer term I hope that our research can be used to develop more effective treatment strategies for these patients."
Regulation of the intestinal barrier
Sjoerd van der Post, a researcher at the Institute of Biomedicine, has also received a starting grant. His long-term goal is to understand the role of physiological levels of enzymatically generated reactive oxygen species (ROS) in regulating the intestinal barrier in health and disease. During his time as a postdoc, van der Post discovered that ROS generated by the NOX1 gene regulates the division of colon stem cells and that this is directly linked to the intestinal flora. In addition, the absence of the NOX1 gene has recently been linked to the development of very early inflammatory bowel disease.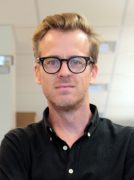 "Redox biology and ROS play an important role in the barrier function of the colon. Reactive oxygen species are believed to mainly protect against bacterial invasion, but my research shows that they also function as regulatory molecules that affect protein activity."
He currently focuses on characterizing the different mechanisms in the colon's stem cells that are regulated by redox signaling and NOX1 and how the intestinal flora affect these processes.
"I am very happy to have the opportunity to establish my own research team completely focused on solving the many questions that remain about how redox signaling regulates stem cell proliferation in the intestine. By collaborating with Sahlgrenska University Hospital, I will have the opportunity to establish organoid cultures from patients. This makes it possible to directly validate and translate basic research results into potential treatment of inflammatory bowel disease."
Carmen Corciulo and Björn Redfors have also received starting grants from the Swedish Research Council.
Messengers between the cells
Thirty researchers at Sahlgrenska Academy have received project grants.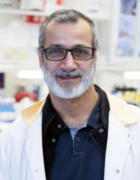 Hadi Valadi, a researcher at the Department of Rheumatology and Inflammation Research, has received SEK 2.4 million for his project, which will explore how cells send RNA to each other via exosomes and how this process can be used for therapeutic purposes.
"Many diseases can be treated by influencing the expression of a specific protein, for example by producing the right protein or by elevating or decreasing the expression of an existing protein in patients," says Hadi Valadi. "One way to accomplish this is to deliver therapeutic RNA molecules to relevant cells or tissues. Our research aims to use the body's own particles to deliver these RNA molecules to specific tissues to produce the right protein in the target cells."
The body's own particles are nano-sized vesicles called exosomes. Almost every cell in the body naturally produces exosomes. Since they transport RNA and proteins among cells, they act as messengers between the body's cells.
Identification of ligand with customized leukemia cells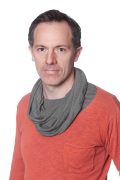 Fredrik Bergh Thorén, who earlier this year was appointed professor of medical cell biology at the Institute of Biomedicine, has received SEK 4.8 million for his project, which will investigate the importance of natural killer (NK) cells in myeloid leukemias. The task of NK cells is to identify and eliminate aberrant cells, and as one of its goals, the project will try to identify the structure of leukemia cells that activates the NK cell via the NKp46 receptor.
"Identifying the ligand that binds to the NKp46 receptor is something of a holy grail in NK cell biology. NK cells use this important receptor to recognize cancer cells, but we do not know what it recognizes," says Bergh Thorén.
The team maps known structures that the NK cell recognizes on the cancer cell and then uses a gene-editing technique known as gene scissors to remove them until only activation of the NKp46 receptor can lead to killing of the cancer cell.
"By methodically removing ligand after ligand, we create a customized cancer cell that can be killed only if NKp46 hits its ligand. We will then use these modified cells in what are called CRISPR screens, large-scale experiments in which we randomly knock out a gene in each cell. The cells in which the ligand for NKp46 has been knocked out will then survive when exposed to NK cells. Through these experiments, we hope to be able to identify the structure that NKp46 recognizes on leukemia cells."
Brain fatigue in Graves' disease
Helena Filipsson Nyström at the Institute of Medicine has received SEK 2.4 million for her project dealing with how Graves' disease affects the brain. The project connects the clinical and experimental aspects of the hospital and the University by combining available expertise about the immune system, image analysis and knowledge of patients' needs and abilities, focusing on brain fatigue in Graves' disease.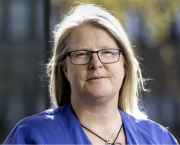 "We want to increase understanding of how the brain is affected in a patient with an excess of thyroid hormone and when treatment normalizes the thyroid gland's functioning," says Filipsson Nyström. "With new knowledge, we can find new therapeutic target areas, carry out clinical trials and also define biomarkers for treatment follow-up. The rapid development of new immunomodulatory therapies makes this especially important. We see similar symptoms in autoimmune hypothyroidism, and in this project we are also investigating what the mechanisms may have in common."
She notes a great frustration both in health care and among patients since many patients do not completely recover and live with persistent brain fatigue.
"There is still no other alternative for patients than to learn to live with the condition and adapt their lives accordingly. The patient organizations follow our work closely and are very interested in it. No other teams conduct systematic research on brain fatigue in Graves' disease, and for patients this issue is paramount."
Two nursing projects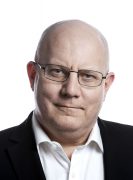 Two of the projects receiving SEK 2.4 million each in the call for proposals will be implemented by researchers at the Institute of Health and Care Sciences. Inger Ekman will conduct a randomized, controlled study that aims to evaluate and describe a person-centered e-health intervention by telephone and a digital platform for elderly fragile people and their personal health teams. They hope to counteract at an early stage the consequences of the fragility that comes with aging. Per-Arne Svensson will investigate how bariatric surgeries affect everyday life for people with severe obesity. This research will be carried out in the study Swedish Obese Subjects (SOS), which has more than 4,000 participants and a follow-up period of more than 20 years.
Read more on the Swedish Research Council's website: https://www.vr.se/english/applying-for-funding/decisions/2020-09-08-medicine-and-health.html
TEXT: LOVISA AIMER / JOSEFIN BERGENHOLTZ / ELIN LINDSTRÖM / SUSANNE LJ WESTERGREN / JENNY MEYER
Full list – Contribution to researchers at the University of Gothenburg in medicine and health
Please note that only notice in Prisma is a guarantee that funds will be paid out.
PROJECT GRANTS
Per Albertsson, 4 800 000 kronor
Alfastrålande läkemedel från preklinik till klinik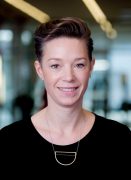 Anna Benrick, 2 400 000 kronor
Fetma och förhöjda androgennivåer hos kvinnor; Adiponektin som ett nytt behandlingsalternativ för metabola, reproduktiva och psykologiska störningar
Fredrik Bergh Thorén, 4 800 000 kronor
Kan NK-celler utnyttjas för att eliminera den maligna klonen vid myeloida leukemier?
Mats Brännström, 4 800 000 kronor
Behandling av livmodersinfertilitet – livmodertransplantation och bioengineered livmoder
Inger Ekman, 2 400 000 kronor
Välbefinnande med Och för äldre sköra Personer genom Personcentrerat digitalt stöd (VOPe)
Mia Ericson, 2 400 000 kronor
Taurin och dess betydelse vid beroendesjukdom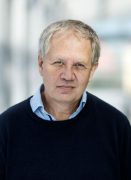 Elias Eriksson, 4 800 000 kronor
Antidepressiva farmaka: effektivitet, användande, behandlingsresistens och verkningsmekanism
Kristina Eriksson, 2 400 000 kronor
Blod-hjärnbarriärens roll vid virusencefalit.
Helena Filipsson Nyström, 2 400 000
Inverkan av Graves sjukdom på hjärnan; från om till hur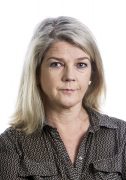 Soffia Gudbjörnsdottir, 2 400 000 kronor
Typ1 Diabetes och miljöfaktorer
Eric Hanse, 2 400 000 kronor
Nanomodulen som den funktionella byggstenen för glutamatsynapsen
Ann Hellström, 4 800 000 kronor
Molekylärt försvar mot prematuritetsretinopati – prevention, prediktion, diagnostik och behandling
Jonas Hugosson, 4 800 000 kronor
Göteborg2- studien; En prospektivt randomiserad, populations-baserad prostatacancer screeningstudie med PSA följt av MR av prostata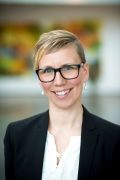 Ulrika Islander, 4 800 000 kronor
Mot ny behandling av reumatoid artrit hos postmenopausala kvinnor – siktet inställt på en nyckelroll för IL-17
Helena Johansson, 2 400 000 kronor
Optimering av frakturriskbedömning med hjälp av machine learning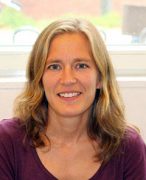 Marie Lagerquist, 2 400 000 kronor
Betydelsen av olika östrogen signaleringsvägar vid skydd mot benförlust
Ulf Lerner, 2 400 000 kronor
A-vitamin och inflammation som regulatorer av benformation
Stefan Maier, 2 400 000 kronor
Artificiell intelligens för reproducerbar MRT-diagnostik av prostatacancer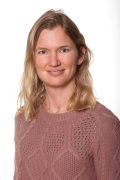 Anna Martner, 2 400 000 kronor
Translationella studier av NOX2-enzymet vid cancer
Claes Ohlsson, 4 800 000 kronor
Individanpassad osteoporosbehandling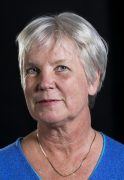 Anna-Carin Olin, 3 600 000 kronor
Exponering för luftföroreningar och aktivering av kaskadsystement i små luftvägar-
Milos Pekny, 2 400 000 kronor
Astrocyter – ny måltavla vid stroke och neurodegeneration
Matti Poutanen, 4 800 000 kronor
Patientanpassad prevention och behandling av könshormon-reglerade prostatacancermetastaser i skelettet
Stefano Romeo, 2 400 000 kronor
Förstå molekylärgenetik relaterat till fettleversjukdom
Madeleine Rådinger, 2 400 000 kronor
Molekylär karaktärisering av astma – Translationella studier
Per-Arne Svensson, 2 400 000 kronor
Långtidseffekter av fetmakirurgi på det dagliga livet
Bo Söderpalm, 7 200 000 kronor
Integrerade prekliniska och kliniska studier av alkoholberoende
Hadi Valadi, 2 400 000 kronor
Utforska hur celler skickar RNA till varandra via exosomer och hur denna process kan utnyttjas för terapeutiska ändamål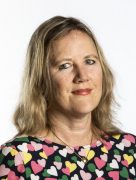 Christine Wennerås, 2 400 000 kronor
Patogenes och immunitet vid humana infektioner med den fästingburna bakterien Candidatus Neoehrlichia mikurensis
Ingrid Wernstedt Asterholm, 4 800 000 kronor
Kollagendegraderande makrofager vid subkutan fettvävsexpansion
STARTING GRANTS

Lina Bergman, 6 000 000 kronor
Att förstå och behandla eklampsi
Carmen Corciulo, 6 000 000 kronor
Reglering av östrogen och adenosin receptorinteraktioner för artrosbehandling
Linda Engström Ruud, 6 000 000 kronor
Allt ljus på BNST: identifiering och manipulering av neuronala kretsar bakom anorexi och aversion
Jenny Gustafsson, 6 000 000 kronor
Hur tolererar vi vår tarmflora? Studier av bägarcellens roll i reglering av tarmimmunitet
Karl Mårild, 6 000 000 kronor
Prospektiv studie av tidiga miljöfaktorer och risken för inflammatorisk tarmsjukdom hos barn
Roger Olofsson Bagge, 6 000 000 kronor
Modern immunterapi i kombination med lokoregionala behandlingar för patienter med melanom – en translationell forskningsstrategi som involverar två randomiserade studier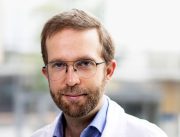 Björn Redfors, 6 000 000 kronor
Ett nytt perspektiv på klinisk behandling vid akut hjärtinfarkt – fokus på myokardiell 'stunning'
Sjoerd van der Post, 6 000 000 kronor
Reglering av celldelning i kolon: En ny roll för redoxsignallering