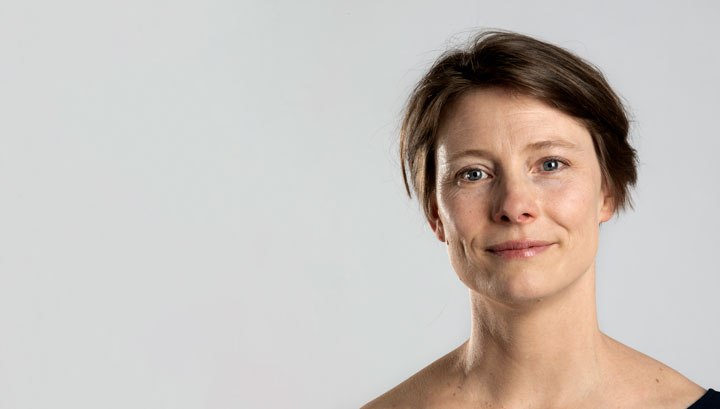 GRANTS. Researchers at Sahlgrenska Academy share nearly SEK 120 million in starting grants and project grants from the Swedish Research Council within the call for medicine and health grant applications. Four young researchers are receiving starting grants providing them with a total of SEK 6 million each. This means that Gothenburg is receiving a quarter of SRC's investment in young researchers in this call for applications.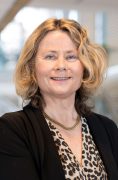 "I would like to convey my congratulations to all of you who received a grant from VR, regardless of the grant's size. I am extremely pleased that four of the 15 starting grants have been awarded to researchers with us, which shows that our commitment to young researchers has turned out well," says Dean Agneta Holmäng.
A growing laboratory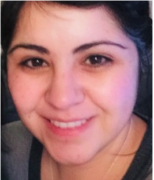 One of the young researchers being awarded a starting grant is Aishe Sarshad, who is receiving a total of SEK 6 million for her research. She also recently received the Swedish Society for Medical Research's Large Grant and was in London to celebrate this when word arrived that she has now also received the Swedish Research Council's establishment grant:
"I am delighted. Ever since I was a doctoral student, one of my goals has been to receive a grant from the Swedish Research Council for my research, so this feels great."
Thanks to the large grants, Aishe Sarshad can now staff her team. She plans to recruit another postdoctoral researcher and also a doctoral student for her team to speed up work in her laboratory. During her time as a postdoctoral researcher in the United States, she was the first to demonstrate that the nucleus of some stem cells contains a family of proteins called Argonautes. Now she intends to find out what function these Argonautes have and why they are not in all cell nuclei.
The effect of antibodies on bones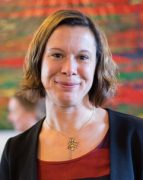 Cecilia Engdahl, an associate professor at the Department of Rheumatology and Inflammation Research, also receives SEK 6 million in a starting grant to study the effect of antibodies on bones, both in general and in the case of bone loss caused by various states of ill health:
"Naturally, I was overjoyed and let out a yelp when I read my name in the announcement of the awarded grants. Like so many others, I have worked hard on both the application and previous research. Receiving this award provides a great deal of security and means that I can spend more time on research."
Fractures are one of the most common indirect causes of death in the West today because they lead to reduced mobility, which in turn can cause a number of complications and sequelae. Cecilia Engdahl is among the researchers who recently demonstrated that autoantibodies can affect bone turnover by stimulating cells that break down bone, known as osteoclasts. She has also shown that estrogen can regulate sugar structures on antibodies, which affects how pathogenic they are. This is especially important in the onset of rheumatoid arthritis, also known as rheumatism.
"We are going to look at bone loss in a new light to see if antibodies can be directly involved in increased bone deterioration. We will also investigate whether estrogen-like substances can be used to counteract the fact that women with antibodies attacking the body's own structures, called autoantibodies, develop rheumatoid arthritis as they enter menopause."
The other two young researchers receiving starting grants at Sahlgrenska Academy are Linda Johansson and Araz Rawshani.
Largest grants to Fredrik Bäckhed and Bo Jacobsson
A total of 25 researchers at Sahlgrenska Academy are receiving project grants. Those awarded the largest grants are Bo Jacobsson and Fredrik Bäckhed, who will receive SEK 9 million each for their projects. Fredrik Bäckhed's team will investigate how our diet affects intestinal flora and its relationship to type 2 diabetes, and Bo Jacobsson's research team will conduct genetic analyses to better understand the length of pregnancy and premature birth.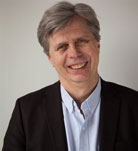 "The main reason children are sick and die in the world today is that they are born prematurely. We are now at the starting line for doing bigger and better studies to find additional genes linked to premature birth, the biggest perinatal medical problem, and the length of pregnancy," Jacobsson says.
The previous study has shown that there are four genes in the mother with a clear link to the duration of pregnancy and that three of these may have an impact on the probability of premature birth – birth before 37 fully developed weeks.
"By finding more genes, we hope that we can come closer to solutions that can be used clinically – for example, to better predict if the baby will be born prematurely. But above all, we want to better understand the mechanisms behind how and when labor begins. If we understand that, we can develop treatments aimed at preventing premature birth and also starting labor when needed for medical reasons."
Predicting and preventing cardiovascular disease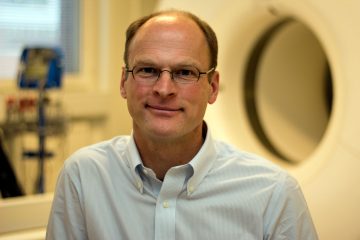 Göran Bergström, a professor at the Department of Molecular and Clinical Medicine, has also received one of the larger grants in the call. His grant is close to SEK 4.6 million for research on ways of improving and making the risk assessment for cardiovascular disease more patient-centered. He hopes to improve the possibility of predicting who will suffer from heart disease in the future, using new blood test analyses and imaging of the heart and blood vessels. By making this assessment more accurate on the individual level, researchers expect to become better at preventing disease.
"With our research, we hope to give people more healthy years and put off cardiovascular disease into old age. By being able to better predict who will be affected, we can be more effective in preventive care," Bergström says.
Through modern calculation models using machine learning, he tries to optimize existing risk models. He seeks to improve these with extensive analysis of proteins, genes and metabolites and by adding information from various radiological examinations.
The effects of PFAA in drinking water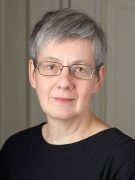 Kristina Jakobsson, a professor at the Department of Public Health and Community Medicine, conducts research in the field of occupational and environmental medicine. She is receiving SEK 2.4 million for her research on how perfluorinated alkyl acid (PFAA) affects people. PFAAs, a large group of chemicals that are difficult to decompose, have spread widely in the environment. They are used in many different technical applications and consumer products. People ingest PFAAs from both food and indoor environments. In some places PFAA also is present in drinking water, usually after certain types of firefighting foam have leached into the groundwater after application.
"At a group level we have seen that PFAAs can affect lipoproteins, children's birth weight and vaccine responses, but much is still unknown," says Jakobsson.
A large research program currently under way monitors residents of Ronneby. One third of the local residents have ingested very high levels of PFAAs through their drinking water for a long time.
"We are investigating how PFAA is transmitted between mother and child during pregnancy and breastfeeding and whether the substances affect the child's birth weight, growth, language development and antibody response after vaccinations. We also study the impact on hormone levels and lipoproteins in children and adults and the risk of contracting various diseases."
In the sub-project now being supported by SRC, researchers will investigate how PFAA leaves the body and why there are large differences among different individuals in how long it takes to get rid of PFAA. The research program involves collaboration with researchers from several Swedish universities and the London School of Hygiene and Tropical Medicine.
Gastrointestinal hormones and alcohol dependence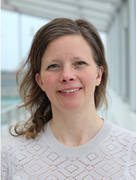 Elisabet Jerlhag-Holm, associate professor in the Department of Pharmacology at the Institute of Neuroscience and Physiology, is receiving SEK 4.8 million for her project on the significance of appetite-regulating hormones for diseases of addiction:
"The grant means that I can continue to do what I like most – conducting research. It also means that my team can continue working toward our goal: delving into mechanisms that are important for dependency research," Jerlhag-Holm explained on hearing the news of the SRC award.
Her team will investigate how combination treatments of various gastrointestinal hormones affect alcohol intake, an unknown factor, and the mechanisms in the brain that are involved. The team is establishing a whole new method to investigate these mechanisms in people:
"We will study whether gastrointestinal hormones affect intravenous self-administration of alcohol, bringing us a step closer to a large clinical study on alcohol-dependent patients."
An important recognition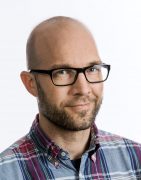 Johan Bylund, a professor at the Institute of Odontology, has received SRC funding in several rounds of applications. For him the grant from SCR represents recognition as a researcher, which means almost as much as the money itself:
"Today's news is very gratifying, partly because the Swedish Research Council believes in my ideas, but also financially because I now employ others and the money makes it possible to hire a small research team. After participating in several review and assessment panels, I also know that a grant from SRC implies a seal of approval that in many ways can make it easier to get other grants."
Bylund studies the inflammation process at the cellular level, such as in connection with degeneration of periodontal tissue, and is now receiving SEK 2.4 million for his project on neutrophil granulocytes in cases of periodontoclasia, in which he and his team study how serine proteases regulate inflammation and bone breakdown:
"Through the SRC grant, we now have the opportunity to follow up some really exciting findings without having to rush."
Eleven percent of the call
The Swedish Research Council granted a total of almost SEK 1.1 billion for the 2019–2024 period. Of all the funds that the Swedish Research Council is awarding in this call for grant applications, researchers at the University of Gothenburg are receiving about 11 per cent. This was an expected decrease since the faculty had received a large number of grants two years in a row, resulting in an unusual number of researchers at Sahlgrenska Academy who currently have ongoing SRC projects and who have not applied in this application round.
Full list
– they received grants at the University of Gothenburg within the call for medicine and health (note that only message via personal account in Prisma is a guarantee of grants granted):
ESTABLISHMENT GRANTS
Cecilia Engdahl
Antikroppars betydelse för benmassa och vid inducerad benförlust
6 000 000 SEK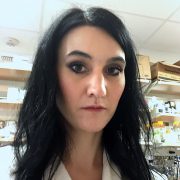 Linda Johansson
Strukturell basis for MT1/MT2 receptor-dimer signalering och dess inverkan på typ 2-diabetes
6 000 000 SEK
Araz Rawshani
Nya Metoder och Data i Hjärtstoppsforskning: Förutsäga och Förebygga Hjärtstopp, Studera Överlevnad, Behandlingar och Patientens Livskvalitet
6 000 000 SEK
Aishe Sarshad
Undersökning av inverkan av nukleära miRNA-medierad genreglering i stamceller och cancer.
6 000 000 SEK
PROJECT GRANTS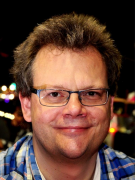 Mats Bemark
Gränskontrollsstyrkor under utbildning – jämförelse av lymfocyters funktioner och lokalisation i tarmens lymfoida vävnader mellan människa och mus på singel-cell nivå
2 400 000 SEK
Göran Bergström
En mer personbaserad riskprediktion av kardiovaskulär sjukdom
4 584 000 SEK
Jan Borén
Studier av kardiovaskulära riskfaktorer
4 800 000 SEK
Johan Bylund
Neutrofila granulocyter vid tandlossningssjukdomar – hur serinproteaser reglerar inflammation och bennedbrytning
2 400 000 SEK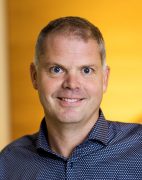 Fredrik Bäckhed
Undersökningar av hur vår kost påverkar tarmfloran och dess relation till typ 2 diabetes
9 000 000 SEK
Suzanne Dickson
Karaktärisering av nervceller som svarar på interna och externa signaler som stimulerar överkonsumtion av mat
2 400 000 SEK
Henrik Hagberg
Perinatala hjärnskador
4 800 000 SEK
Bo Jacobsson
Genetiska analyser för att bättre förstå graviditetslängd och förtidsbörd
9 000 000 SEK
Kristina Jakobsson
Elimination av perfluorerade alkylsyror – observationsstudier och humana experimentella studier
2 400 000 SEK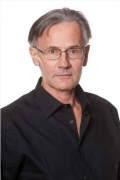 John-Olov Jansson
Mekanismen för kliniskt använda Glucagon-like peptide-1 (GLP-1) receptorstimulerande anti-fetma läkemedel; en oväntad icke-synaptisk signalering i hjärnan
2400 000 SEK
Elisabet Jerlhag-Holm
Aptitreglerande hormoners betydelse för beroendesjukdomar
4 800 000 SEK
Tao Jin
Samspel mellan bakterier och värd – bakomliggande molekylära mekanismer, nya biomarkörer och framtida behandlingar för septisk artrit
2 400 000 SEK
Gudmundur Johannsson
Biomarkörer för glukokortikoider
2 400 000 SEK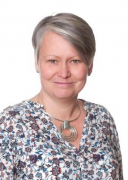 Malin Johansson
Gobletcellerna och tarmens skyddande mucus
2 400 000 SEK
Hans-Georg Kuhn
Återhämtning under sen fas efter stroke: biomarkörer i blodet, plasticitetsmekanismer och kognitiva studier
2 400 000 SEK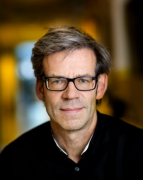 Göran Landberg
Cancerns mikromiljö – behandlingsmål och viktig medierare av tumörprogression
4 800 000 SEK
Sara Lindén
Reversering och kunskap om infektionsinducerade förändringar av mucinglykaner och mucusutsöndring som reglerar Helicobacter pylori
4 800 000 SEK
Nils Lycke
Nya adjuvansformuleringar för nästa generation av brett skyddande nasala influensavacciner
3 600 000 SEK
Hanns-Ulrich Marschall
Roll av aktivering av gallsyrereceptor FXR vid human lipidomsättning och reglering av alkalisk fosfatas
2 400 000 SEK
Jonas Nilsson
Translationell och klinisk cancerforskning för att finna nya behandlingar av patienter med spridd hud- eller ögonmelanom
4 800 000 SEK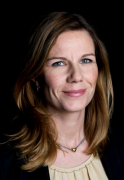 Jenny Nyström
Nya strategier för att upptäcka centrala mekanismer vid uppkomst och progression av kronisk njursjukdom
2 400 000 SEK
Charlotta Olofsson
Molekylär och cellulär reglering av adiponektinfrisättning i vita adipocyter, vid hälsa och vid metabol sjukdom
2 400 000 SEK
Anna Rudin
Tidig reumatoid artrit: nya aspekter på patogenes och biomarkörer för behandlingssvar
4 800 000 SEK
Ingmar Skoog
Psykisk och kognitiv hälsa bland äldre. Relation till ålder, kön, födelsekohort, funktionsförmåga, kroppslig hälsa, genetiska, psykologiska, sociala och neurobiologiska faktorer.
2 400 000 SEK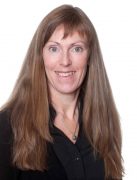 Lena Öhman
Sjukdomsmekanismer och prediktorer av sjukdomsförlopp och terapisvar hos patienter med kronisk inflammatorisk tarmsjukdom (IBD)
4 800 000 SEK
TEXT: ELIN LINDSTRÖM / KARIN ALLANDER / SUSANNE LJ WESTERGREN / NINA RAUN / JENNY PETTERSSON
PHOTO: THOMAS JOHANSSON / JOHAN WINGBORG / ELIN LINDSTRÖM / CECILIA HEDSTRÖM / ANNA MOLANDER / PAULINA JACOBSSON / BILDBYRÅN GÖRAN PETERSON AB