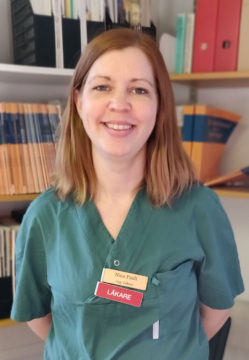 ALF POSITION. For those establishing themselves in a new country, learning the language has top priority, but hearing loss can throw a wrench in the works. Nina Pauli, ear-nose-throat doctor and researcher at the Institute of Clinical Sciences, recently received an ALF position, where she will investigate such aspects as how common hearing loss is among people born abroad.
The incidence of hearing loss and chronic ear infection is different in different parts of the world. In recent decades many people have emigrated from countries where access to health care and antibiotic treatment has not always been as good as in Sweden.
Today there is a lack of knowledge about the incidence of hearing loss among new arrivals in Sweden, but clearly many seem to have problems. We also know little about the underlying causes of their hearing loss. This interests Nina Pauli. She is a specialist in the Ear, Nose and Throat (ENT) clinic at Sahlgrenska University Hospital and a researcher at the Institute of Clinical Sciences at Sahlgrenska Academy.
"There is reason to believe that the incidence of hearing loss is higher among foreign-born persons and that the underlying causes of hearing loss may differ from the population at large, with a higher incidence of chronic ear infection and hearing loss resulting from exposure to high noise levels, for example," says Pauli. She has now received an ALF position for the next two years, where she hopes to gain more in-depth knowledge of this problem area.
No hearing screening for adults
The number of new immigrants over age 18 has more than doubled in Gothenburg during the 2012–2017 period, increasing from about 2,000–3,000 per year to 6,000–11,000 per year.
In the Angered neighborhood of Gothenburg more than half of the approximately 53,000 residents are foreign-born.
Iraq, Somalia, Syria and the former Yugoslavia were the main countries of origin in that neighborhood in 2017.
Hearing screening currently is offered for individuals under 18 years of age who immigrate to Sweden, but no systematic investigation of hearing exists for adults.
"As its overall objective, the research will survey the incidence of hearing loss and chronic ear infection among newly arrived immigrants. This will make it possible to identify people who need to address hearing loss at an early stage."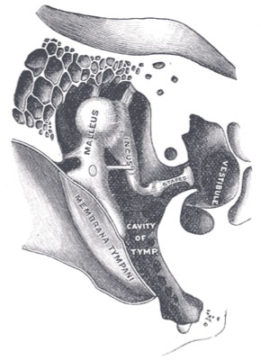 Language learning and integration
The study is a collaborative project among researchers at Sahlgrenska Academy, the R&D Unit and the ENT clinic at Angered Hospital.
Patients will be asked to participate in the study in connection with Swedish for Immigrants lessons, among other things, says Pauli.
"By identifying patients with hearing loss early and offering treatment, we hope to facilitate language learning and integration."
The study is a cross-sectional study of adults over age 18 who immigrated to Sweden in the past five years and settled in the Angered neighborhood of Gothenburg. About 800 people will be included, with the start of the study planned for 2019.
Hearing loss affects quality of life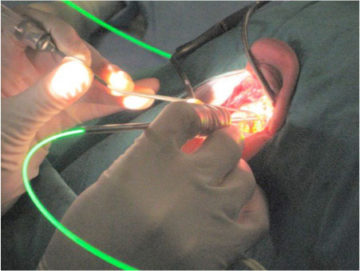 The ALF position also includes another project: Evaluation of Surgery to Improve Hearing in Otosclerosis. Otosclerosis is a disease that leads to bone formation around the ear's small ossicles, which in turn produces progressive hearing loss.
It is one of the most common reasons for hearing loss, affecting about 0.3 percent of the population. The disease usually originates at a young age and often requires treatment when the individual reaches middle age.
"Untreated hearing loss has a pronounced impact on physical, cognitive, and social functioning. The significance of hearing loss on the patient's quality of life is often underestimated," says Pauli.
In her other project she wants to use data from the Swedish Quality Register for Otosclerosis Surgery to evaluate the results of surgery for otosclerosis.
What does having an ALF position for two years mean for you?
"It gives me the opportunity to focus on research in a completely different way compared to how research otherwise tends to be 'sandwiched in' with daily clinical patient work. Allowing doctors to set aside time for research is absolutely crucial for ensuring the quality of clinical research," says Pauli.
TEXT: SUSANNE LJ WESTERGREN