CONTRIBUTION. 17 researchers at Gothenburg University and Sahlgrenska University Hospital receive a total of SEK 2,160,000 in research funds from the Rheumatism Association.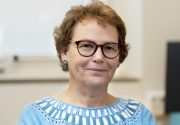 One of the researchers at the University of Gothenburg who receives funding is Inger Gjertsson, professor of internal medicine and rheumatology. She receives SEK 260,000 for her project, which will contribute to individualized treatment for rheumatoid arthritis. In the research program, the group is studying autoantibodies against proteins that are related to joints, to see if these can be used to predict prognosis and treatment response. The group also studies how specific populations of B cells contribute to the development of the disease.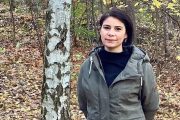 Another project receives SEK 75,000. It deals with pain in osteoarthritis. Carmen Corciulo, postdoctoral fellow at the Department of Internal Medicine and Clinical Nutrition at the Institute of Medicine, will, among other things, investigate whether women with osteoarthritis after menopause have lower levels of adenosine and estrogens in blood and joints, and whether the signaling pathway for adenosine together with estrogen replacement can develop into a new treatment strategy of osteoarthritis in a mouse model.
In total, the Rheumatic Association has granted just over SEK 13 million to 81 research projects in Sweden for 2023.
BY: ELIN LINDSTRÖM
RECIPIENTS OF 2023 GRANTS
Kromatinbindande egenskaper av survivin och dess betydelse för T-cellutveckling och behandlingeffekt vid reumatoid artrit
Maria Bokarewa, Göteborgs universitet, 100 000 kronor
Identifiera ett nytt angreppssätt att motverka smärta vid artros
Carmen Corciulo, Göteborgs universitet, 75 000 kronor
Den svenska giktkohorten
Mats Dehlin, Sahlgrenska Universitetssjukhuset, 75 000 kronor
Longitudinell och translationell studie av svårighetsgrad och samsjuklighet vid ankyloserande spondylit
Helena Forsblad dElia, Sahlgrenska Universitetssjukhuset, 250 000 kronor, 2-års anslag år 2/2023
Unika B-cellspopulationer samt antikroppar mot ledspecifika proteiner som del i patogenesen vid reumatoid artrit
Inger Gjertsson, Göteborgs universitet, 260 000 kronor
Kostens påverkan på hälsoutfall hos patienter med Ankyloserande Spondylit
Erik Hulander, Sahlgrenska Universitetssjukhuset, 75 000 kronor
Östrogens påverkan på immunsystemet vid RA, SLE och associerad osteoporos styrs av stromaceller
Ulrika Islander, Göteborgs universitet, 100 000 kronor
Ny metod för förbättrad diagnostik vid hjärtengagemang hos myosit patienter
Tao Jin, Sahlgrenska Universitetssjukhuset, 75 000 kronor
GÖTHA – Västra GÖTalandsregionens Hud och Artrit studie
Eva Klingberg, Sahlgrenska Universitetssjukhuset, 85 000 kronor
Patienters upplevelser av högintensiv intervallträning vid RA och hur träning kan vidmakthålls över längre tid
Gunilla Limbäck Svensson, Sahlgrenska Universitetssjukhuset, 50 000 kronor
Prediktion av behandlingseffekt vid juvenil idiopatisk artrit (JIA)
Susanne Lindgren, Sahlgrenska Universitetssjukhuset, 300 000 kronor
Metabola förändringar vid tidig reumatoid artrit
Cristina Maglio, Göteborgs universitet, 115 000 kronor
B celler: en outnyttjad biomarkör för psoriasisartrit och ospecifik artrit
Inga-Lill Mårtensson-Bopp, Göteborgs universitet, 75 000 kronor
Östrogens påverkan på CAR celler vid lupus-inducerad osteoporos
Julia Scheffler, Göteborgs universitet, 100 000 kronor
Att förutspå graviditetsutfall hos kvinnor med SLE: Komplement, blodplättar och moderkakans roll
Marit Stockfelt, Göteborgs universitet, 100 000 kronor
Medfödda lymfoida cellers roll för aktivering av ledfibroblaster vid reumatoid artrit
Mattias Svensson, Göteborgs universitet, 175 000 kronor
Hur kan tarmfloran påverka hjärnatrofi hos patienter med reumatoid artrit?
Caroline Wasén, Göteborgs universitet, 150 000 kronor