RESEARCH ETHICS. The seven faculties of medical sciences in Sweden have jointly developed a web-based, English-language course on research ethics. Called Research Ethics for Researchers in Medicine, the course consists of short filmed lectures, written study materials, and self-assessment tests.
The course was tested in 2022 and an updated version is available from the spring semester of 2023. It is intended for researchers and others affiliated with Sahlgrenska Academy.
The course consists of seven modules with videos, which are several minutes long, where lecturers describe different aspects of research ethics in Sweden. It also includes study materials in the form of links and PDF files with that offer more in-depth study of research ethics. The course focuses on ethics in research involving humans and animals, the Swedish ethical review system, misconduct in research, predatory journals, biobanks, the principle of public access to official documents, and other laws governing the work of Swedish government agencies.
For international and Swedish researchers
"The course was created with international postdocs in mind to provide an introduction in a concise and systematic way to the extensive field of research ethics," says Björn Rydevik, who chairs the Council for Research Ethics at Sahlgrenska Academy.
During the process of developing this course, it became apparent that Swedish researchers could also benefit from the course as an update of the rules and guidelines that now apply in research ethics. Anyone interested is welcome to register for the course. The only requirement is to have an x-account at the University of Gothenburg. After completing the course and passing a self-assessment test, recipients receive a certificate. The course does not result in higher education credits and is not a doctoral course, but nothing prevents doctoral students from enrolling.
Misconduct in research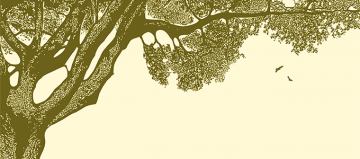 The course is a joint initiative of the seven faculties of medical sciences in Sweden, which appointed a working group of representatives from the faculties to develop the course. Rydevik, who convened the working group, has also filmed the section dealing with misconduct in research.
"In my short lecture, I emphasize the importance of adhering to ethical rules, laws, and regulations. The lecture underscores the fact that this is not about general tips and advice, but rather the requirements are regulated by law. Another important message is that falsified or fabricated data in medicine can have extremely serious consequences for people if, for example, a new treatment is based on inaccurate data," says Rydevik.
Training for all researchers
The course, which is available in Canvas, is readily available to researchers and others affiliated with Sahlgrenska Academy. Charlotte Lundin, Institute of Clinical Sciences, administers the course at Sahlgrenska Academy. To register for the course, send an email to <charlotte.lundin@gu.se> with your name, institute affiliation, and x-account at the University.
TEXT: ELIN LINDSTRÖM