NOMINATE. Do you know of teachers who have developed and implemented a successful and innovative educational idea in teaching? Or one or more teachers who, for many years, have performed an extremely appreciated and successful teaching job? Then it is time to nominate them for Sahlgrenska Academy's Educational Award.
Here you can read the announcement of Sahlgrenska Academy's Educational Award 2023 (Swedish only).
Nominations with detailed justifications are sent by e-mail to jo.fridmar@gu.se. by the latest on May 5th, 2023.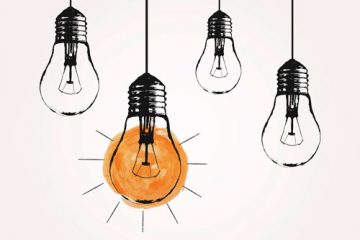 The educational award recognizes good efforts in education at the undergraduate and advanced levels. The prize amount is SEK 100,000 for advancement and development, and is given to one or more teachers. All teachers who teach within Sahlgrenska Academy's field of activity can be nominated for the award. The prize is awarded in solemn forms.
The award recognizes and rewards teachers or teacher groups within our faculty who, in their teaching, contribute to achieving the academy's vision that education at undergraduate and graduate level as well as postgraduate education should be among the most attractive nationally and conducted with a high degree of achievement. Teachers or teacher groups that have developed teaching, promoted the opportunity for student learning or carried out development projects on an evidence-based pedagogical basis can be nominated.
The winner must meet at least one of the criteria:
The winner must have developed, and in the teaching with great success implemented, an innovative pedagogical idea
The winner must have performed many years of highly appreciated and successful teaching
In addition, the assessment includes to which degree:
The pedagogical work is characterized by enthusiasm, commitment and stimulation of the students' learning and has benefited the students
The pedagogical work has contributed to the development of teaching methods and / or examinations
The pedagogical work has contributed to the development of courses, educational programs, study and learning environments
The pedagogical work has contributed to the formation of knowledge in the field of higher education pedagogy
BY: ELIN LINDSTRÖM