YOUNG RESEARCHERS. The previous major investment in the Wallenberg Center for Molecular and Translational Medicine (WCMTM) has turned out well, enabling numerous successful young researchers to be recruited to Gothenburg. The search for the next director is underway at the Center, which has now also been given a new lease of life until 2028.
You can read the job advertisement and the qualifications required for the new director here (available in Swedish only).
In 2015, the Knut and Alice Wallenberg Foundation (KAW) decided to jointly invest with the University of Gothenburg (GU), Region Västra Götaland and AstraZeneca in an aggregate total of SEK 600 million to fund young, successful researchers for ten years. The aim was to create a center for research to meet health care and industry in an integrated, creative environment.
Own external funding
The investment has been highly fruitful. Today, 26 group leaders are conducting research that is experimental, clinical, or both. Many are employed at Sahlgrenska Academy or GU's Faculty of Science. Of the 26 leaders, 12 are employed mainly at Sahlgrenska University Hospital, spending half their time on clinical work and half on their research. Four new clinical group leaders with backgrounds in cardiology, endocrinology, gynecology, and psychiatry were recruited recently.
Since the start, the research group leaders have produced more than 350 publications and received SEK 400 million in external grants. Their long-term career development is promoted by well-functioning collaboration with the Grants and Innovation Office and other means.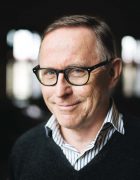 As Deputy Vice-Chancellor for Research in 2014, Staffan Edén joined in writing the application submitted to KAW for founding WCMTM. He has been Acting Director during fall 2022 and will succeed Director Christina Jern on her resignation at year-end.
"Now, in retrospect, I can proudly say that things have turned out as we planned when we applied — though better!" Edén says.
"It's been a huge pleasure to return after seven years," he continues with a smile, "and see how the Center's research group leaders have developed, how their groups have become established, and the sense of community among them in WCMTM's network."
Seeking a new director
KAW recently decided to provide extended support for the initiative, amounting to SEK 105 million up to and including 2028. This will give the Center new opportunities to invest specifically in, for example, areas of strength that have emerged thanks to WCMTM.
"We're extremely grateful, of course, for the Foundation's continued confidence and support. And now we're looking for someone who can take the helm and not only develop what we have into something even better but, jointly with the participating researchers and in cooperation with local and national management, administer what's been built. For the incoming director, a highly rewarding period lies ahead," Edén says.
Inspiring opportunities
WCMTM is now looking for a director to lead the Center, its research group leaders, and the groups themselves in the years ahead. Prospects in this area in Sweden are good, to say the least. This is partly thanks to KAW's major national investment in data-driven life science (DDLS): a total of SEK 3.1 billion over 12 years. At GU, DDLS is channeled through WCMTM. The purpose of the program is to recruit and train the next generation of researchers with a data science background. It is also intended to strengthen national collaborations among universities and, in addition, create partnerships with industry and health care.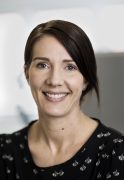 "One of the first moves in the DDLS initiative was to recruit 20 new 'DDLS Fellows' to Sweden and the 11 universities and the partner organizations included in DDLS. GU has recruited two Fellows, one in data-driven precision medicine and diagnostics and the other in data-driven epidemiology and biology of infection. These Fellows will form their own groups at the start of next year," says Julia Grönros, Ph.D., who has been research coordinator for WCMTM since its inception in 2015.
KAW has also announced that the Foundation will continue to support and fund the Fellows Program under the aegis of SciLifeLab (the Science for Life Laboratory in Uppsala, a state-funded research institution for the advancement of molecular biosciences in Sweden) and the four Wallenberg Centers for Molecular Medicine jointly. The funding will support these young group leaders in experimental, clinical, and data-driven research with an additional SEK 20 million.
OligoNova, another Swedish initiative facilitated through WCMTM, recently received further funding from KAW. OligoNova, a research infrastructure within SciLifeLab's Drug Discovery and Development (DDD) platform, will serve to support researchers' development of therapeutic oligonucleotides. The hope is that this will culminate in new patents, start-ups, and treatments for patients.
Enthusiastic research-group leaders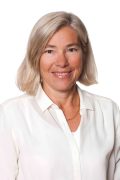 Professor Christina Jern of Sahlgrenska Academy, GU's senior consultant at Sahlgrenska University Hospital, will now be leaving her position as director of WCMTM, which she has held since 2018.
"You know, absolutely the most rewarding thing about WCMTM is the enthusiastic young research-group leaders we've recruited from various parts of the world. They're the core of our activities, and seeing them succeed is the best reward imaginable," Jern says.
She continues: "I have to say, too, that the smoothly functioning, open collaboration with Region Västra Götaland and the other Wallenberg Centers for Molecular Medicine, and with SciLifeLab too, has been another huge benefit."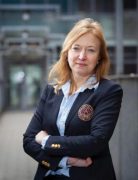 Margit Mahlapuu, who took over as WCMTM's Deputy Director in spring 2020, is Professor of Molecular Genetics at the Faculty of Science.
"With WCMTM, one of our strengths is that we've been able to recruit young researchers to both Sahlgrenska Academy and the Faculty of Science, which has promoted interdisciplinary collaborations. Another strength is the well-functioning collaboration with and support from AstraZeneca," Mahlapuu says.
BY ELIN LINDSTRÖM