VICE-CHANCELLOR. Recruitment of a vice-chancellor for the University of Gothenburg is entering a more intensive phase. Interested parties can now apply for the position, and it is also possible to nominate candidates.
The University is looking for a Vice-Chancellor for the term of office starting on 1 July 2023. According to the job description, the candidate should be an internationally recognised professor, an experienced manager and someone committed to the University's role in society.
The job announcement is now published in the University's recruitment portal, and interested parties have until 23 September to apply. In recruiting the Vice-Chancellor, the University is working with the Michaël Berglund AB company. The company's consultants are actively searching for suitable candidates for the position.
Students and employees can also nominate candidates. To do so, please contact recruitment consultant Ewa Olszewski by phone (+46 (0)73—368 8477) or by e-mail: ewa.olszewski@michaelberglund.se. The deadline for submitting nominations is 23 September 2022.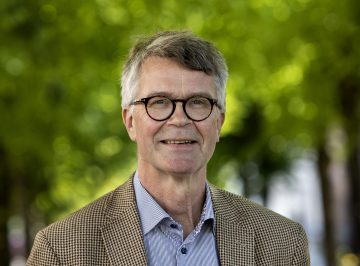 "We look forward to applications from qualified candidates and nominations of candidates to proceed with the recruitment," says Board Chair Peter Larsson, the person leading the team working with the recruitment.
Background
The term of office for Vice-Chancellor Eva Wiberg ends 30 June 2023. The Higher Education Act permits sitting vice-chancellors to have their position renewed for three years on two occasions. The University Board has decided that the vice-chancellor for the next mandate period will be appointed in open competition. The Government will choose the new Vice-Chancellor based on suggestions from the University Board.
Read more: