INTERACTION. Together with several colleagues, Marcus Lind is working to be granted a patent for an idea that could lead to a new way to treat hormonal imbalance. They have received a lot of support from the Research and Innovation Office, which can help more researchers identify ways of applying research findings.
The Verification for Utilization (VFT) program is funded by Vinnova, Sweden's innovation agency. As part of the program, the University of Gothenburg has allocated funds for use in investigating how research findings can be used outside academia.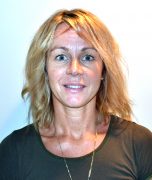 "It provides an opportunity for researchers to test their ideas and let them mature into more well-founded concepts with a greater potential for further development," says Tina Verolin, one of three innovation advisers at the Research and Innovation Office (FIK) dedicated to helping researchers at Sahlgrenska Academy.
More VFT funds are available for researchers who want to investigate an idea's potential. The funds can be used both for commercial ideas, such as new medications and prototypes, or for ideas that involve having a proactive impact on society, such as by disseminating insights from research to organizations outside academia.
Necessary analyses
Marcus Lind is one of the researchers behind an idea being developed into a pharmaceutical with VFT support. He really appreciated the support they received from the Research and Innovation Office: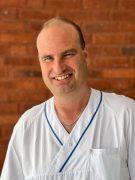 "Researchers are not accustomed to searching databases and interpreting the information available about existing patents. Thanks to VFT funds, we were able to hire lawyers and perform the required analyses. The analyses showed that there is a niche for our idea and that we had a basis for a patent application."
The analyses conducted involve both competitive intelligence, which highlighted which similar products are on the market, and a patent landscape analysis that provided a picture of other patents in the area.
Research collaboration
It will take another six months before the patent is ready, and before that, researchers cannot go into details about the idea. But they say it might lead to a possible new pharmaceutical that could be used for hormonal imbalance.
Marcus Lind is a professor of diabetology and chief physician at Sahlgrenska University Hospital/Östra and the NU Healthcare (Norra Älvsborg County Hospital and Uddevala Hospital).
Several of his colleagues from the Institute of Medicine are collaborating on the new patent. They include Gudmundur Johannsson, a professor of endocrinology, and Sara Hallström, a doctoral student and specialist at Sahlgrenska University Hospital/Östra. Hans Lennernäs, a professor of pharmacology at Uppsala University, is also involved. He has extensive experience in pharmaceutical development.
Drop by FIK at Medicinareberget
To improve opportunities for utilizing research findings, this spring you can meet innovation advisers from the Research and Innovation Office and business developers from GU Ventures on site at the Division for Research Support in Anatomen, Medicinaregatan 3. They are available for spontaneous visits every Thursday for one hour (13:00–14:00). If you want to book an appointment at another time, you can e-mail lifescience@gu.se
By ELIN LINDSTRÖM