INNOVATION. Do not hesitate to contact the University's innovation advisors if you have a good idea that you think may have a practical application. Support is free and you can apply for development funding. Together with Bo Söderpalm, Andrea de Bejczy has received extensive support in the process of starting their company, which is developing a new treatment for alcohol addiction.
Andrea de Bejczy is a senior researcher at the Institute of Neuroscience and Physiology and medical advisor in her own company. The pharmaceutical company that Andrea de Bejczy and Bo Söderpalm started is called Sobrera Pharma AB. The company is developing a new treatment for alcohol addiction based on research conducted by the research team. The researchers are conducting an investigator-initiated university study, and if it goes well, the treatment could potentially reach patients through advances with the patented drug candidate SO-001 in the company.
New and fascinating
Andrea de Bejczy considers starting a company to be one of the most fun things she has ever done, and it would not have been possible without support from the Grants and Innovation Office.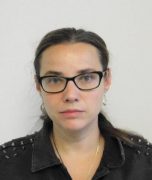 "Everything is new and fascinating. The board of directors currently leading the company consists of unbelievably talented and driven people. Among other things, we've learned to write the documentation required by government agencies. This also requires me to constantly consider which hat I'm wearing: the University's or the company's," says Andrea.
Early help from FIK
The Grants and Innovation Office (FIK) supports everyone at the University of Gothenburg who wants to utilize their research results. The innovation advisors offer help to determine ownership rights for your idea and can provide support for such things as patent analysis and market analysis. Many projects at Sahlgrenska Academy are complicated because they often include national and international partners.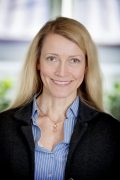 "We don't take a cut, it doesn't cost anything to hire us, and you are welcome to contact us about several different ideas. It's also possible to apply for development funding from the University," says Ann Lindgård, one of three innovation advisors focused on Sahlgrenska Academy at the Grants and Innovation Office (FIK).
Potential for patents
The innovation advisors can help you avoid pitfalls that could prevent you from developing your idea later. Contact them early – as soon as you have a good idea that could potentially be utilized.
"To get an idea patented, it can't have been described before. That puts some pressure on the way in which you communicate your research results and ideas. This is difficult to assess, which means it's important to contact FIK for help," says Ann Lindgård.
Contact with FIK was absolutely crucial for allowing Andrea De Bejczy and Bo Söderpalm's findings to culminate in a company.
"We couldn't have done it ourselves. We received step-by-step support throughout the process from FIK, and without Ann, we wouldn't have known what to do. She encouraged us by really believing in our idea," says Andrea.
The Grants and Innovation Office (FIK) consists of three parts: innovation advisors, research funding advisors and legal advisors. Help from FIK is always free for University of Gothenburg employees.
Sahlgrenska Academy's innovation advisors are Gia Kourouklidou, Ann Lindgård and Tina Verolin.
Read more in the Staff Portal: https://medarbetarportalen.gu.se/forskningsochinnovationskontoret/innovation/
BY: ELIN LINDSTRÖM