DOCTORAL THESIS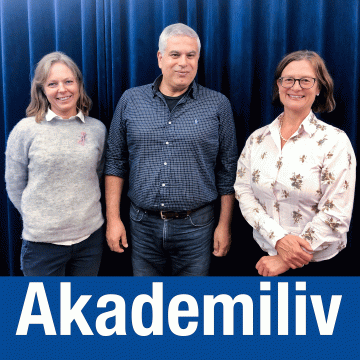 . A new episode of the podcast Akademiliv (in Swedish), which is especially aimed at doctoral students and supervisors at Sahlgrenska Academy. It's about plagiarism reviews of dissertations – why it is done, how it is done and what should you as a doctoral student or supervisor think about.

Guests are Khalil Helou, Academic Joint Director of Studies at Sahlgrenska Academy,
Kjersti Sunnergren, pediatrician in Jönköping who will soon be defending her doctoral dissertation at our faculty, and her supervisor Professor Jovanna Dahlgren.
Listen in GU Play: https://play.gu.se/media/Om%20plagiatgranskning%20av%20avhandlingars%20ramber%C3%A4ttelser%20-%20podcasten%20Akademiliv/0_hrlghq4t
Hosts are the comunications officers Susanne Lj Westergren and Elin Lindström.
BY: ELIN LINDSTRÖM