YOUNG RESEARCHERS. Are you a researcher with a doctoral degree looking to improve your leadership skills and expand your academic network? Or are you a doctoral student or have you just completed your doctoral degree and you would like some coaching in how to achieve your career goals? If so, the SA PhD Coach Network (SA-CONE) is for you.
If you're interested in becoming a coach and being part of the network, register by emailing coaching@sahlgrenska.gu.se.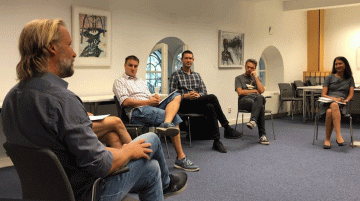 The training program is led by Magnus Åkesson, an expert in using the coaching method. Sukanya Raghavan is the current chairperson of the network, along with vice chair Cecilia Bull. As a trained coach, Sukanya Raghavan wholeheartedly recommends the program.
"It's a fantastic program and I had several 'aha' moments. Coaching isn't about giving advice; rather, it's about asking open-ended questions so that the person can find their own path and take responsibility for their responses," she says.
Opening opportunities
As a coach, you will meet other young researchers who want to be coached, often from entirely different fields than your own. Your task is to serve as a supportive sounding board so that the person can figure out what they want to do and what possibilities exist. The network is run jointly by Sahlgrenska Academy and the Faculty of Science, and coaching can occur across faculty lines.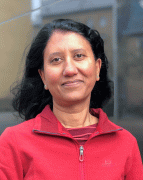 "Being a coach has also helped me improve in my roles as a research leader and supervisor. It's given me a valuable network with the other coaches, which has led to contacts and opportunities I wouldn't have had otherwise," says Raghavan.
A conversation with yourself
Mikael Boberg is a bit more than halfway through completing his doctoral degree in pharmacology, with a thesis project about a drug for sleeping sickness, the West African parasitic infection. His final coaching session with Sukanya Raghavan was last summer, just after completing his mid-way review.
When he heard about SA-CONE, he realized immediately that it was a great opportunity.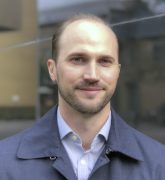 "It feels luxurious to get to process your thoughts with a trained coach. It's like having a conversation with yourself that leads to a good solution.
Being a doctoral student is a new situation and overthinking things is probably common. It's also easy to focus too much on time in the lab. Among other things, coaching has taught me to value my time outside of the lab more, time spent reading and writing. I've also received support with figuring out the order in which I will do certain things to achieve my goals during my time as a doctoral student."
If you want to be coached, send an email to the same address: coaching@sahlgrenska.gu.se.
The network is open to young researchers from Sahlgrenska Academy and the Faculty of Science, and it is part of the faculty's strategic efforts to provide support during the early academic career. Future Faculty in partnership with the Council for PhD Education (FUR) are responsible for the initiative.
Read more about the SA-CONE network on the Staff Portal:
BY: ELIN LINDSTRÖM