COLUMN. Following Henrik Sjövall's evaluation of the system that supports clinical research in Sweden, the Swedish Research Council has now begun to implement the proposals he made in his report. Among other things, the Swedish Research Council is now establishing a new position as secretary general in clinical research. In a commentary in Akademiliv, Sjövall offers some entertaining insights into the process that led to the report.
The trademark of clinical research can in some aspects be questioned. Research should be "curiosity driven" and "explorative." Clinical research seems quite simple; it often involves converting a complex question into a straight answer: to introduce or not to introduce? To treat or not to treat? That should not be so difficult, should it?
I have experienced happiness when you come up with a new hypothesis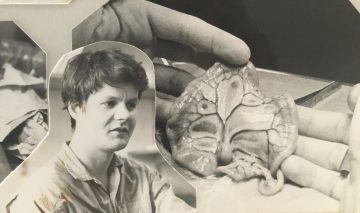 I began my relatively mediocre scientific career as an animal experimental researcher in systems physiology, making a stopover in an attempt to understand an extremely variable motor program in the human intestine and ending up as a support person on a team that dealt with the most complex molecules we know, those that constitute the mucous layer of the large intestine. I have attended countless scientific seminars and participated in animated discussions about scientific ideas that sometimes were rather bizarre. I have met some half dozen really, really talented researchers and also had the benefit of working with some of them. I have experienced the joy of coming up with a new hypothesis and also the sorrow when it turns out that I was wrong. I have an incredible respect and fascination for that world.
The realm of exploration usually starts with creating a manageable model, mostly to reduce variability. At first this involved anesthetized animals, then conscious animals, then isolated organs or cultured cells, and now often individual molecules that are allowed to multiply in a test tube. If you obtain a model that is refined enough, you really need to run only one experiment, because the result will always be the same. Simple, right?
One measures in the full complexity of reality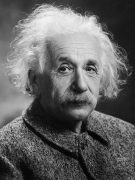 A quote by Albert Einstein is often used in all sorts of contexts: "Stupidity is doing the same thing over and over again and expecting different results". When it comes to research on humans he was really wrong, because as a rule you do obtain different results when you repeat experiments on people! In clinical research, you do not work with models; you have to include the full complexity of reality, much like calibrating a balance scale on a boat in a violent storm. You also have to leave your comfort zone and enter the medical care system with its own special requirements, where the University has very limited sway. A system whose rules of the game can also be completely upended by external circumstances. A good current example is the ongoing epidemic. A bit like riding an unruly horse, and doing so with tight deadlines: "When will it be ready?"
Why do I know a lot about that world? For the past 10 years, I have worked at a unit funded by Region Västra Götaland, the HTA unit. HTA stands for Health Technology Assessment. Our mission is to evaluate the scientific basis for a specific question from the medical care system. For example, this could be about introducing or eliminating a medical method. We go through the literature in a very systematic way, assess the quality of individual articles and their overall evidential value, and then try to summarize this in the form of decision documentation for the Program and Prioritization Council.
They usually follow our line of thinking.
Realize how difficult clinical research is
During this work, I began to understand the difficulties involved in clinical research. There are so many ways to make mistakes, even serious ones that make the result impossible to interpret. The term confounders is commonly used. When writing the protocol –which must then be followed to the letter– you try to identify the confounders you expect and then create a balance regarding these among the groups. This can involve age or gender or more complex confounders such as "socioeconomics." The study is then based on groups that are "matched" with respect to all these confounders. And if it turns out that you missed something, things can really go haywire! Two examples are the presence of unknown ethnic variations in the enzyme systems that break down the medication being studied and rarely measured socio-economic factors that often have a great impact on most health outcomes.
Sweden has been – and still is – very good at clinical research
Another aspect that complicates clinical research is the large background variation. You often need a very large body of data from which to draw certain conclusions at the group level, and at the individual level you usually cannot predict anything at all ("you in particular will or will not respond to this medication"). We hope we can change this with what is known as precision medicine, but the road to achieving this still seems quite long.
Sweden has been, and still is, very good at clinical research, but relatively speaking, it has slipped a little in recent years. The reasons for this are complex. They include problems related to how we structure care (national/regional/municipal), medical care capacity problems, and the sometimes unreasonably long processing times at licensing authorities.
That type of honorary assignment is simply not said no to
Now to the point: a few years ago, Jan-Ingvar Jönsson, the then Secretary General of the Swedish Research Council, asked me to evaluate the system for clinical research support in Sweden. At first, I thought this was a misunderstanding, but they wanted someone who moved freely between university and medical care, who had some sense of preclinical work, and who had experience of interactions with the industry in an independent position. With some trepidation, I of course said yes. This type of honorary task is simply not to be turned down.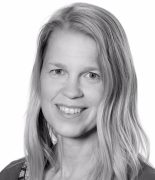 I started my assignment in the autumn of 2019 and served for about a year. I had the Office for Clinical Studies as support, conveniently located in Gothenburg. And Marika Hellqvist-Greberg, who knew the Swedish Research Council's organization and had the medical care system's node system at her fingertips, was appointed to support me. The nodes are a system for clinical research support established after a previous similar study. There are seven nodes geographically distributed across Sweden, and their mission is not only to provide advice but also to assist in conducting clinical trials. Our own node is called Gothia Forum.
People simply did not understand the rules
How did I proceed? When I was in the line organization at the Institute of Medicine, I sometimes had to deal with conflict resolution. In those cases, before I started thinking about solutions, I always first tried to understand what people were arguing about. I usually walked around and talked to people, asking them to give me their lay of the land. I tried to listen in the first place (unfortunately not my greatest strength). Then I usually drew up a Venn diagram with the different points of view to identify individual and mutual problems. Very often it turned out that some mutual problems were based on pure misunderstandings; people had simply not understood the regulations. Then I often found some conflicts of a pure personal chemistry character; someone had once said or done something that could never be forgiven. If you removed all that, usually a "hard core" remained, where people simply had different opinions. And creating a constructive discussion about that often led to a solution.
I drew up a kind of "nautical chart"
I now did the same with my Research Council assignment: I simply booked interview times (which because of COVID-19 became digital) with all the relevant stakeholders I could think of. To avoid forgetting anyone, I tried to have a "customer perspective": who needs clinical studies? Ultimately, the patients, of course, but along the way (1) the big pharmaceutical companies ("Big Pharma"); (2) the small pharmaceutical companies ("Biotech"); and then (3) the medical technology companies ("MedTech"). I felt it was likely that their needs for "service" probably differed.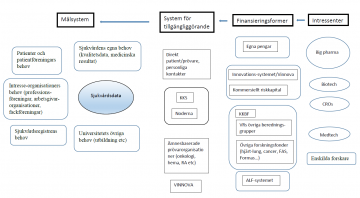 The next group of structures I identified were the collectors of patient data and the special requirements relevant for them. Aside from the patients' willingness to participate, the needs of the medical care system, the wishes of patients and staff organizations, requirements and processing times at regulatory authorities, and the rules of the game in organizations for prioritizing and funding research as such (such as the Swedish Research Council). I drew up a kind of "nautical chart" and inserted the different stakeholders involved, but I initially did not draw their links. I gradually filled these in during the interviews with various arrows pointing in different directions.
Generally very positive to clinical research
Space does not permit discussing all that. Those interested can go to the original report. To grossly over simplify, you can say that a) the large pharmaceutical companies believe they have the know-how to conduct studies (they primarily want ready access to highly reliable patient data and are also willing to pay for it); b) the small pharmaceutical companies want the same thing but also need help with study design and usually have significantly less financial muscle; c) MedTech needs a lot of help with the design of studies and also help with medical care contacts, because many projects originate in the world of engineering, which has completely different rules of engagement.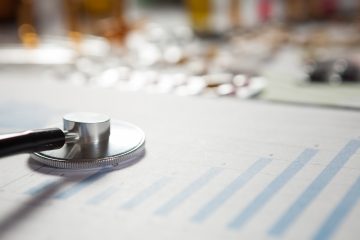 The patients (represented here by the patient organizations) were generally very positive about clinical research, and the same was true for both the employers' organization (Swedish Association of Local Authorities and Regions) and the large trade unions for medical care employees. I did not find any attitude problems, like "I deal with medical care; researching it is not my job." The representatives of the University defended the role of basic research and emphasized the students' need for instruction, which can sometimes clash with the time required for clinical research.
I also spoke with several people working with the medical care management system and some previous investigators on the medical care side. I found a clear common denominator: problems related to management at the national, regional, and municipal levels that sometimes gave politically based, different, and even contradictory signals.
Make the whole country a coherent test system
I was finally to put the investigation together, which resulted in several concrete proposals. The most important were: to try to improve nationally coordinated access to medical care data (that is, to make the whole country a coherent test system); to simplify the government/Research Council-based support organization by discontinuing a committee for strategic advice and strengthening a well-functioning committee for allocating funds; to create a new secretary general position at the Swedish Research Council with responsibility for clinical research; to pressure the regions to prioritize clinical research in their resource allocations, especially in terms of time; to increase the investment in primary care research; and last, but not least, to speed up and streamline the system for studies sponsored by the private sector.
How did it turn out? Some things were implemented immediately: increased investment in primary care research and discontinuing the advisory committee. I, at least, have not seen any signals of increased pressure on the regions and county councils to prioritize research and development, but the COVID-19 epidemic may certainly have prevented them from giving full attention to this. It seems very likely that the ill wind of the epidemic has blown some good our way, namely improved handling of the transitions and the division of responsibilities among the three levels in the system (national/regional/municipal).
The new general secretary assignment Clinical Research has now been announced
And then perhaps the most important achievement of all: announcement of the new Clinical Research secretary general position, with a deadline of October 10. It is designed as a part-time position (60%), and it is expected that the chosen candidate will be primarily employed through a medical care or university position. In addition to preparations, the position includes managing national study coordination, medical care contacts, private sector contacts, and international contacts.
This is a very important and demanding position that I sincerely hope will attract many highly qualified candidates.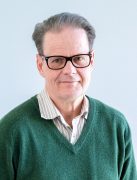 Yes, clinical research is difficult, but with our mostly well-functioning medical care system, our consistent use of personal identity numbers, our internationally unique medical care registers, and our very strong entrepreneurial culture, we should be well-able to regain the position we once had.
How hard can it be?
Henrik Sjövall