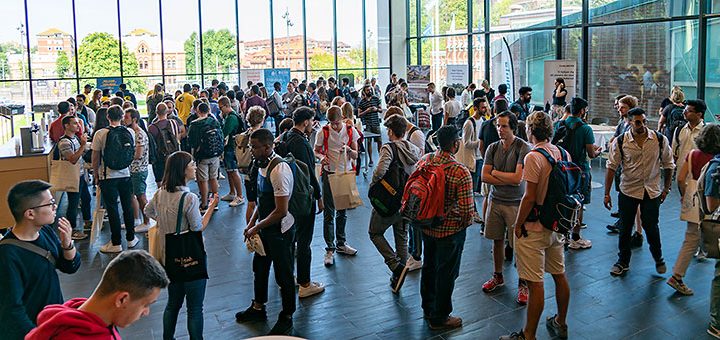 THESIS FAIR. ​Chalmers, the University of Gothenburg and Sahlgrenska University Hospital will this October arrange a third  joint master thesis projects fair, after the first two successful and highly appreciated events were held last year. The aim is to stimulate new collaborations and visions across scientific boundaries. Last day for researchers to register projects is September 30.
On October 7th, the third joint master thesis project fair in the area of health is held. Chalmers Health Engineering Area of Advance, Sahlgrenska University Hospital and the University of Gothenburg – Sahlgrenska Academy, Faculty of Science and Faculty of Education – will together host a fair that will now reoccur once per academic semester. The fair is mainly targeted at master's students, but students at both bachelor and master level at Sahlgrenska Academy are welcome to participate.
The aim of the fair is to offer students at Chalmers and the mentioned parts of GU and SUH an opportunity to engage in interdisciplinary projects while writing their final thesis in the area of health and healthcare. For researchers, this is an opportunity to reach a wider audience of students when advertising project ideas. For students, the fair offers a unique possibility to work side-by-side together with students that have different competences, in projects that will be co-supervised by PI:s with both clinical and engineering background.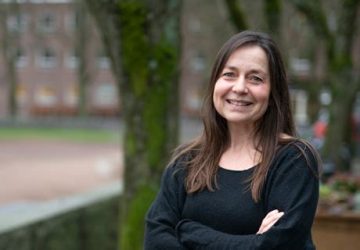 "We also want to create new interdisciplinary contacts, and strengthen the regional network of researchers addressing societal challenges related to health, by presenting new research ideas and existing research challenges at a joint event", says Ann-Sofie Cans, Director of Chalmers Health Engineering.
The event will be a digital fair
The fair this autumn will again be digital, but the plan is to arrange a face-to-face event, with opportunity to mingle, as soon as circumstances allow. The event will then be developed and held each autumn at Chalmers, and at Campus Medicinareberget every spring.
"Again this year, we focus on internal and cross-organisational projects in the area of health. Long-term, we plan to also expand the fair together with Sahlgrenska Science Park, to also include companies", says Ann-Sofie Cans.
Read more and register at Chalmers' calendar page.
BY: CHALMERS