CONDITIONS OF RESEARCH. After external evaluations, and a decision from the Vice-chancellor, the Core Facilities will continue to be a university-wide infrastructure. The evaluators are impressed and positive about the facilities work, and gave valuable recommendations for how it can be developed.
The evaluations were made by external representatives from the universities of Århus, Helsinki and Linköping.
According to the university's rules, university-wide infrastructure must be evaluated regularly. For Core Facilities, a new evaluation report is due in 2023, and a new decision from the Vice-chancellor will be taken in 2026.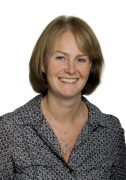 "I am pleased to see how well Core Facilities has been evaluated and that we have the opportunity to continue our development", says Carina Mallard, Director of Core Facilities and Professor at the Institute of Neuroscience and Physiology.
The Vice-chancellor's decision also meant a formal announcement that Carina will continue as director and that the Academy Board of Sahlgrenska Academy will continue to be the infrastructure's steering group.
Meets the criteria and has developed
Among other things, the Vice-chancellor's decision was based on the fact that the criteria for university-wide research infrastructures has been met.
"The platforms of Core Facilities are open to independent users, nationally and internationally. Another important aspect is that we offer support that facilitates and enables research. As a researcher, you can receive consulting and project support, as well as training in advanced techniques", Carina says.
With regard to how the infrastructure has improved, the Vice-Chancellor's decision highlights that the management structure has become clearer, as has internal and external communications in order to increase accessibility. There are clear goals focused on quality, research support, and animal welfare.
Among the identified improvement areas over the coming three years, working environment is also mentioned.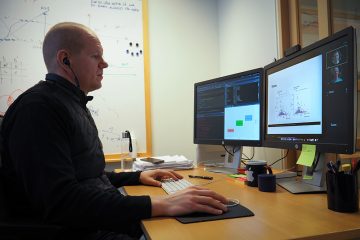 A stronger profile nationally and internationally
An important part of Core Facilities' development is the increased cooperation at national and international level. In the past year, the infrastructure has increased its support from the Swedish Research Council. After an international review, several of its units have been selected to be included as new platforms at SciLifeLab, starting 2021. Other units are also included in international infrastructures.
"These cooperations strengthen our profile and our ability to provide support to researchers in the Life Science area", Carina says.
Other examples of partnership that Carina highlights is membership in Euro-BioImaging, and support from NordForsk and EU Horizon 2020, which expands the Nordic and European scientific network.
"For researchers at GU, this means an increased availability for advanced technology abroad, and at the same time as it stimulates foreign researchers to come to us. It also provides development opportunities for our infrastructure staff, which is important for maintaining the high level of expert competence that is needed."
BY: CHARBEL SADER
PHOTOS: OPERATIONS PHOTOS: CHARBEL SADER / PORTRAIT: MAGNUS GOTANDER