ALF GRANTS. You can submit your application for ALF grants until June 1. Sahlgrenska Academy and Sahlgrenska University Hospital are holding a digital information meeting on Monday March 15. Note that the meeting will be held in Swedish.
At the meeting, Henrik Hagberg, Caterina Finizi, and Kristina Eriksson will discuss the coming call for proposals and how the applications will be assessed, and you will have an opportunity to ask questions. The meeting will be recorded and made available for two weeks on the ALF office website. Read more about the information meeting here:https://akademiliv.se/2021/01/71216/
June 1 deadline for applications
The call for proposals for this round of applications opens on April 16 and closes on June 1, 2021. Applications are submitted electronically through Researchweb, www.researchweb.org/is/alfgbg.
This year's round is similar to last year's: the assessment criteria are largely the same and the total amount awarded will be the same as last year. To ease the workload, there will be six assessment groups this year instead of four. Each assessment group has three members from another Swedish higher education institution and three internal members.
Applicants must be a docent (associate professor) to receive an ALF project grant. Like the previous call, about SEK 5 million per year is reserved for researchers who have not yet been named docents (SEK 300,000 per year for three years). The competition for this year's ALF grants for younger researchers is expected to be stiff, considering the award rate for the most recent round was 15 percent.
Delayed call for proposals
The ALF call for proposals should have taken place last spring but was delayed one year because the pandemic required so much time and energy of so many clinical researchers.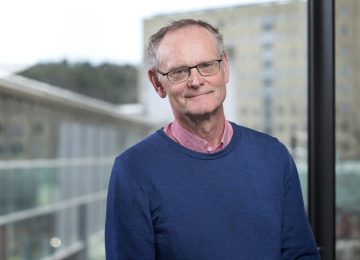 "We know that many of our clinical researchers are still fully engaged in dealing with the consequences of the pandemic, but even though we are again seeing increasing pressure on the medical care system, the members of Hälso-sam agree that the call for grant proposals needs to go out," says Pro-Dean Henrik Hagberg, and adds:
"We believe that the rate of infection will decrease as the vaccine gains wider distribution, and we hope that most of the potential applicants will be able to do apply."
Statistical help for your application
While preparing your ALF application, it can be a good idea to go through your statistics with a statistician. A Medisam initiative is making it possible for Akademistatistik to offer 5 hours of free consulting, and any time beyond this will be billed at SEK 590 per hour. Read more here: https://www.gu.se/en/medicine/about-us/school-of-public-health-and-community-medicine/akademistatistik-consulting-services-in-statistics-and-health-economics.
BY: ELIN LINDSTRÖM