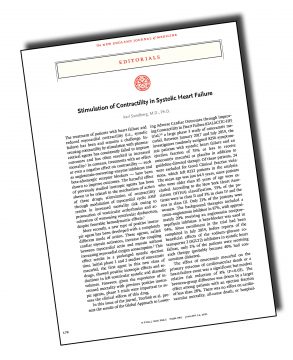 COMMENTARY. Karl Swedberg, a senior professor and a renown international researcher in heart failure, has written an editorial in the latest edition of the New England Journal of Medicine about a study presented in the journal. It is a tremendous honor to be asked to write an editorial for the journal, and he is one of only a handful of researchers at Sahlgrenska Academy ever to do so.
The New England Journal of Medicine or NEJM as it is often abbreviated, has been published since 1812 by the Massachusetts Medical Society and is a very prestigious peer-reviewed medical journal. Each week, some of the studies published in the journal are commented on in an editorial by a guest writer who is a leading international researcher in their field. In the latest issue, Karl Swedberg uses his editorial to discuss a study of a new heart contractility agent.
"Previous agents have been shown to increase mortality due to arrhythmias, but this new agent has a different mechanism, as contractility increases by strengthening the connection between two proteins in the heart muscle," says Karl Swedberg.
Decreases risk somewhat
He comments on the results of a large phase 3 study, with 8,200 patients in 35 countries, which shows that the drug reduces the risk of hospitalizations and other heart-related events by 8 percent, which is a modest but statistically significant reduction in risk.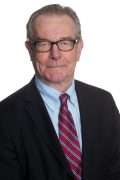 "It is a well-conducted study, but it is still a bit disappointing because the effect was so limited. The study suggests that the sickest patients may see a certain effect, but this needs to be better established," says Swedberg and continues:
"An important conclusion is that we should use the effective treatments we already have more systematically. In the past five years, two new agents have been documented with very clear effects on both mortality and morbidity."
Diabetes medicine for heart failure
One of the agents Karl Swedberg is referring to is angiotensin receptor-neprilysin inhibitors (ARNI) or Entresto, which was approved in 2015 but which has seen slow adoption by the medical profession. The other drug is AstraZeneca's dapagliflozin (Farxiga), which is used for type 2 diabetes but has now been documented to have very good effects even on patients with heart failure without diabetes.
"These effects have only been known since 2019, and dapagliflozin has just been approved by the FDA and EMA but has not yet received the indication "treatment of heart failure" in Sweden," says Karl Swedberg.
TEXT: ELIN LINDSTRÖM