DOCTORAL STUDENTS. Restrictions make it more difficult to carry out planned research, which can impact doctoral students particularly hard. Sahlgrenska Academy's Doctoral Student Council is a forum for networking, discussions and support.
The Doctoral Student Council appoints doctoral student representatives to councils and committees. It is also an arena for networking and social interaction for researching students from the entire faculty and provides an opportunity to discuss research with others beyond their supervisors. The monthly council meetings are open to all doctoral students at the faculty, currently offered online via Zoom.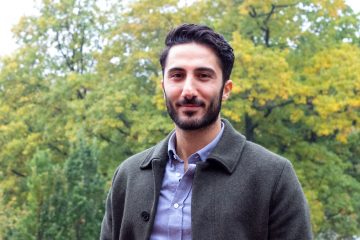 "Bringing together doctoral students and reaching out to them is one of our most important missions. It is especially difficult to reach externally funded doctoral students, who combine their employment in healthcare with doctoral studies," says Dani Zalem, a doctoral student at the Institute of Biomedicine and chair of the Doctoral Student Council since the start of the semester.
If you are a doctoral student and would like to become a member, contact: dor@saks.gu.se. As a member, you can become a student representative, but you can also be a more passive member in the network.
Impacted research
Working from home and the digitalization spurred by the pandemic have made it more difficult for all researchers, and the Doctoral Student Council argues that this has made it a particularly difficult period for doctoral students.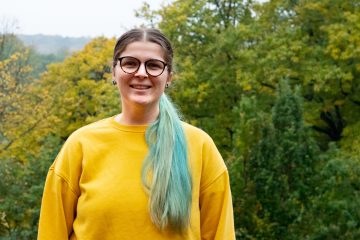 "Natural meetings with supervisors may have disappeared for many, which means that it has become more difficult to stay in touch with the group. Of course, postponed studies abroad are most impacted," says Cristiana Rimniceanu, who has been active in the Doctoral Student Council since she became a doctoral student at the Institute of Biomedicine three years ago. She is also treasurer of Sahlgrenska Academy's Doctoral Student Council from this semester.
Possible extension
Since the time allowed for doctoral studies is limited, experiments and trips that must be postponed can cause stress for those who do not know if they will have time to finish on time. To minimize delays, both creative and pragmatic solutions may be needed.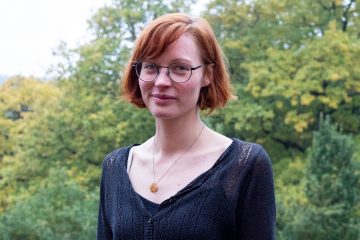 "The Vice-Chancellor, together with the University's Committee for Doctoral Education, has now produced guidance. This guidance opens up the possibility for doctoral students to apply for extending the time allowed for their studies, if reasons are due to COVID-19," says Charlotte Andersson, who is a doctoral student in radiophysics at the Institute of Clinical Sciences, and who is secretary of the Doctoral Student Council.
However, it is not yet clear whether the State will help finance these extensions, and discussions are ongoing within Sahlgrenska Academy on how to handle the issue. Decisions on potential extensions of doctoral positions will be made, as before, by the head of the doctoral student's department.
Online PhD Day
All doctoral students at Sahlgrenska Academy are invited again invited to attend PhD Day, arranged by the Doctoral Student Council. This year's PhD Day will be held online on Wednesday 25 November, 11:00-16:00. This year's theme is "How does a world crisis affect research?"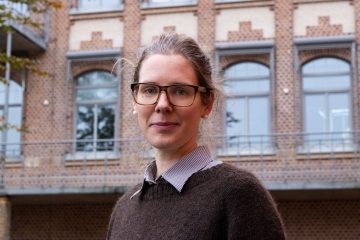 "We will be offering inspiring lectures from experts in the field and arrange some kind of online networking with researchers in both industry and academia, together with doctoral student colleagues. We are now discussing how we can best do this, now that the meeting is online," says Helena Nilvér, doctoral student at the Institute of Health and Care Sciences and vice chair of the Doctoral Student Council.
Survey of work environment
The work environment for the faculty's doctoral students is another issue that is important for the Doctoral Student Council, especially since externally funded doctoral students were not included in the recently conducted ARK work environment survey. Another survey, conducted by the Doctoral Student Council almost three years ago, pointed out that the psychosocial work environment for doctoral education may have problems that need to be identified and remedied. However, the response rate varied across the faculty, which made it difficult to draw general conclusions.
"We would like to introduce an annual work environment survey that can capture the situation of doctoral students more accurately, in addition to including externally funded doctoral students, in collaboration with the Council for Postgraduate Studies," says Dani Zalem.
TEXT AND PHOTO: ELIN LINDSTRÖM