COLUMN. Rational algorithms and checklists are increasingly a part of everyday life for medical doctors, and short hospital stays are rapidly becoming a more important measure of outcome than quality, Henrik Sjövall writes in his latest column. But through lessons from the humanities, medicine can regain its ability for reflective conversations, says Sjövall, who emphasizes Narrative Medicine as an important counterforce.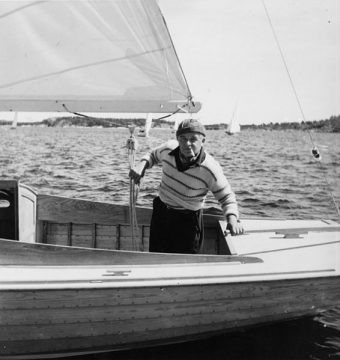 "The sea has taught me to look far ahead." That is actually a quote from Evert Taube. Taube was a very interesting person who called his ballads, for which he became best known, "archipelago crap". He wanted to be regarded as a novelist and researcher instead. His many interests included medieval troubadours, and he is said to have been very disappointed when he was not elected to the Swedish Academy.
This is not an uncommon phenomenon. During my long journey through health care and academia, I have noticed that people often want to be good at something other than what they are good at. Talented clinicians want to become researchers or administrators; talented researchers and administrators would gladly don a doctor's white coat and expound with absolute certainty on clinical questions they often only dimly grasp. The grass is always greener on the other side.
Recognizable in the "so you are one of those rat doctors" discussions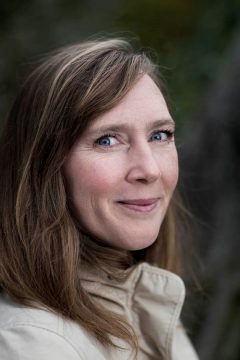 I've just read a very interesting book by Jonna Bornemark titled Det omätbaras renässans (The Renaissance of the Unmeasurable). She uses as her starting point what she calls "the paperization" of society, something we know all too well in health care.
Bornemark is a philosopher by profession and has chosen to work at Södertörn University, which has focused on creating a name for itself in practical knowledge. Most of its students bring with them significant professional or vocational experience, which results in interesting conversations in the borderlands between reality and academia. The same phenomenon, though the other way around, is recognizable in the "so you are one of those rat doctors" discussions that preclinical researchers previously encountered when they tried to start working in hospitals.
His thoughts ring true in the situation we have today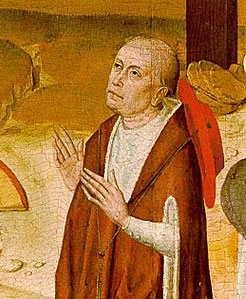 As a philosopher, when you encounter a problem, you turn to literature, and when Bornemark did so, she found a largely forgotten person named Cusanus. He lived during the transition between the Middle Ages and the Renaissance, but it turns out that his thoughts ring true in the situation we have today. In brief, Bornemark elaborates on Cusanus's model of a battle between two personas: Intellectus and the pedantic Ratio. Intellectus is the wise, reflective person who stands gazing over the horizon and who has no fear of the Sea, eternal and unknown. Ratio is the machinery of measurement and weighing, which strongly dislikes the "flummery" of Intellectus. Are you starting to see the parallels?
Bornemark's discussion of Cusanus's concept of Intellectus centers on the distinction between the unknown and that which is not yet known. She notes that Ratio accepts only the latter, because according to Ratio, everything can be measured and weighed provided you have sufficiently good methods, which in principle can replace the "flummery" of Intellectus. Intellectus responds with the circle metaphor: a polygon will never be the same as a circle. Oh yes, it can be, provided there are enough of sectors, Ratio responds… Then tell me what a patient's narrative weighs, says Intellectus. It simply consists of the answer to a lot of yes and no questions, Ratio retorts, and it is dead easy to measure.
The introduction of artificial intelligence as interrogator and information sorter
Bornemark writes that Ratio has, in principle, already won that battle and Intellectus is in retreat, as most people consider him difficult. A manifestation of this is all these algorithms and patient care plans with checklists that inundate us. Triaging in the emergency room is part of the same way of thinking, a rough sorting based on the outcome of a number of objectively measured vital parameters. The next step in that chain is, of course, the introduction of artificial intelligence as interrogator and information sorter, and maybe eventually as a decision-maker without the patient having to meet a doctor at all…
It would be cheap and good, right?
What are the counterforces to this development? I am active in the Swedish Association for Narrative Medicine (anyone interested is welcome to join), an association that wants to focus on something that cannot be measured and weighed, namely the patient's story. We are making an effort to stop or ideally reverse this development. In other words, to train Intellectus doctors. Another similar counterforce is our own Center for Person-Centered Care, GPCC.

A narrative that also encompasses the eternal and unknown sea
With his horizon, Intellectus is trying to bring things together into a narrative, a narrative that also encompasses the eternal and unknown sea. Intellectus is creative rather than meticulous, often not worried about the details when putting together a good story. A story is easier to remember, you see. Unfortunately, Intellectus is constantly disturbed by digs from Ratio, who only hacks away at details and has no interest at all in stories (whether good or bad). Intellectus has a tough job. Ratio gets stronger and stronger, has massive financial support from the authorities and gets better and better at finding technical errors in the stories Intellectus tells. Intellectus is under pressure.
Teach the humanities.
What can we do to support Intellectus? According to Bornemark, teach the humanities. She argues that mathematics and other natural sciences are Ratio's tools; the humanities are the domains of Intellectus. And since the humanities continue to lose ground and Ratio has such massive financial support, Ratio appears likely to win the battle. Ratio also has a very dangerous weapon, artificial intelligence or AI. Indeed, AI can quickly find factual errors in the stories of Intellectus and challenge them. And the fact is that Ratio is right, theoretically. With enough polygons, you can eventually create almost a circle…
Just as Intellectus perceived it as from the beginning, without all the calculations!
 Outcomes are measured in terms of short hospital stays, rather than quality.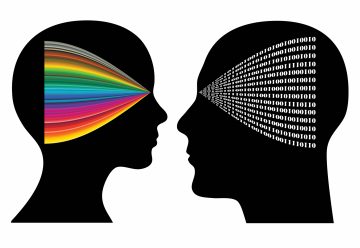 How do we go about our own medical school training now? Do we train Ratio doctors or Intellectus doctors? I believe most people who start medical training want to become Intellectus doctors and not Ratio doctors. But during the course of their training, this changes, with the intrusion of goals such as "efficiency", "use of diagnostic key questions" and "ability to focus." They don't have time to sit down for half an hour and listen to a narrative. Outcomes are measured in terms of short hospital stays, rather than quality. And the students who conduct Intellectus-like work are regarded as "slow" and urged to toe the line.
People cost money; computers fall under the investment account.
And that thinking typifies not just the students. Strong forces are trying to automate clinical decisions using lots of checklists, preferably filled in by the patients before the appointment. There are also discussions about restricting free prescription rights for doctors. Patient care plans must be followed. Ratio presses on, generally with the full support of the politicians and, thereby, the hospital management. People cost money; computers fall under the investment account.
 Record-keeping onlookers
Another phenomenon that illustrates this force field is the work on standardized care pathways. Checking certain boxes enables a patient to bypass the queues. This may be reasonable in some cases with tumors, but widespread introduction of this will transform the medical profession into record-keeping onlookers. Many young doctors may see this development on the horizon. The fact that up to 30 percent are thinking of leaving the profession is hardly just a matter of pay.
Watch quality films, go to the theater and lectures
What can be done? We need to continue training Intellectus doctors! We need to encourage students to read books about the humanities, read novels, read quality journals. Watch quality films, go to the theater and lectures, be involved in students' unions, in discussions… Perhaps we should also be more generous in allowing wise Intellectus clinicians to serve as mentors in both basal and advanced clinical training.
This is the clinical horizon.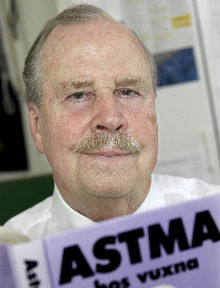 When I started the internal medicine course in the mid-1970s, we had Nalle Lindholm as a lecturer. Lindholm was a highly regarded clinician who built up the asthma allergy unit at Sahlgrenska Hospital. I had my first temporary position as an assistant physician in their Ward 5 in the mid-seventies and remember their pride and mantra: Long hospital stays!
Seems like a long time ago, right?
Lecturing on allergies in the internal medicine course, Lindholm began by drawing a horizontal line along the entire board and asking, "What is this?" No one knew, of course. Answer: "This is the clinical horizon. Get to know it. This is where you will stand and gaze throughout your life as a medical doctor."
I wonder if he read Cusanus?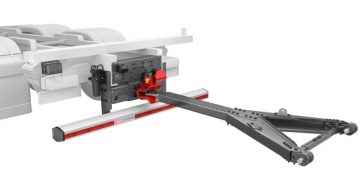 A small illustrative final point: Lindholm was not a great researcher, but he did something that was more important. He arranged the funding of our successful Krefting Center for asthma and allergy research.
And he did it in a creative way, with the help of his good contacts with a manufacturer of truck couplings (sic), the VBG Group. An example of an Intellectus solution: Ratio certainly understands the clever gadget but does not understand what it has to do with respiratory medicine.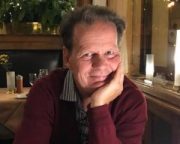 Henrik Sjövall, columnist