GRANTS. Annika Rosengren and Bright Nwaru are to receive SEK 13 million each for their research projects in the Swedish Research Council's register-based research call. The money will generate new knowledge of several major common diseases, including cardiovascular diseases, diabetes, asthma, and chronic obstructive pulmonary disease (COPD). The award means that Institute of Medicine will receive a quarter of the total grant amount, SEK 102 million, through the national call.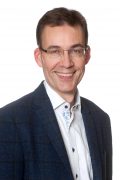 "It's wonderful that we got such a high proportion of all the funding awarded. Register-based research is a high-profile area for the Institute of Medicine and the region, and we're very proud to have so many successful register researchers. The grants are extremely important, since they provide the opportunity to strengthen this research area further," says Jan Borén, Head of the Institute.
More young people may get heart failure and stroke
Cardiovascular disease care is facing new challenges in the future. A growing proportion of the population, including young people, are overweight or obese. At the same time, cholesterol levels and the prevalence of smoking are decreasing. These trends are changing the disease landscape.
"Death rates from coronary artery disease are falling for all ages. We're also seeing a decreasing share of older but, in contrast, an increase in younger people getting heart failure and stroke. So the proportion of young people living with cardiovascular disease, especially heart failure and stroke complications, is likely to rise," says Annika Rosengren, Professor of Internal Medicine at the Department of Molecular and Clinical Medicine.
Other growing categories are young adults who have survived complex congenital heart defects, young people with type 1 diabetes, and people with pronounced obesity.
"For these groups, we've shown a very high risk for cardiovascular complications. So we're now proceeding to study work ability, other morbidity risks, and the danger of marginalization," she says.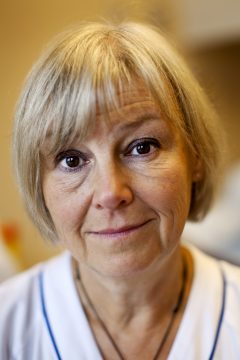 Broad collaboration
Rosengren and her research group are receiving SEK 13 million to continue the Gothenburg Cardiovascular Registry Studies (GOCARTS) research project. Previously, during the five years for which it was supported by the Swedish Research Council, it created a platform that enables scientists from varying backgrounds to join in answering questions by means of registers.
"We, the grant applicants, are a fairly broad group with different specialties, from highly specialized cardiology (we study congenital heart defects) to widespread diseases such as heart attack, heart failure, stroke, and diabetes. We also do research on cardiac arrest, and in caring sciences and family medicine," she says.
In GOCARTS, the scientists are investigating both the incidence and the prognosis of various cardiovascular diseases. They are also looking at complication risks and the impact of risk factors such as overweight and psychosocial factors like educational attainment and socioeconomic status.
Questions addressed include how people who have lived long with type 1 diabetes are faring in terms of physical and mental health, and at work; whether prediction is possible for people who have suffered sudden cardiac arrest; and what the optimal levels of blood pressure and blood lipids (fats) are from a population perspective.
"We're also striving to develop our statistical methods by applying AI and machine learning, and we're going to develop various model studies to try to explain changes in coronary artery disease mortality," Rosengren says.
Unique opportunities
For scientists who base their work on registers, Sweden is a gold mine. At their disposal are regional healthcare databases, national registers such as the Swedish Cause of Death Register and the Swedish Prescribed Drug Register, and Sweden's many quality registers, such as the Swedish National Diabetes Register and SWEDEHEART, which often have a high coverage ratio.
"Register studies allow us to answer many clinical questions with high statistical power, but they're not a quick fix. It can take up to a year to get a register extract, and you need experience to analyze and interpret the results. There are lots of data and many interesting issues, but our time's limited," Rosengren says.
In her view, funding from bodies like the Swedish Research Council is therefore crucial.
"We're going to use the funds to finance our statistician group and enable us to devote research time to clinically active doctors and nurses. The data extracts cost a lot too. Without this kind of infrastructure support, it would be difficult to carry out everything we do."
New platform planned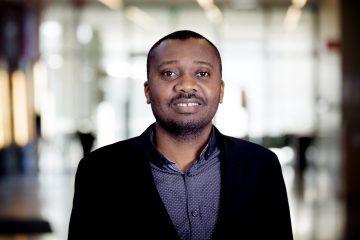 Bright Nwaru, an epidemiologist and Associate Senior Lecturer at the Department of Internal Medicine and Clinical Nutrition, works at the Krefting Research Centre. He has received SEK 13 million, to be used over a five-year period to build a multidisciplinary platform for epidemiological research on respiratory diseases.
The project is called STELLAR, or the Respiratory Epidemiology Research Platform. The aim is to bring together two large cohorts, from the West Sweden Asthma Study (WSAS) in Västra Götaland County and the Obstructive Lung Disease in Northern Sweden (OLIN) studies in Norrbotten County.
"These are two large, well-established longitudinal cohort studies with similar data collection and research processes, and they've also collaborated before. By bringing them together, we gain access to more powerful data, and create unique scope for answering important questions on obstructive lung diseases," Nwaru says.
Nordic cooperation
Obstructive lung diseases include asthma and chronic obstructive pulmonary disease (COPD), both of which have increased over the last few decades. Today, 5–10 percent of Sweden's seven-year-olds have asthma, and among adults the figure is close to 10 percent. There are several theories about the causes of this trend, but more research is needed.
In Nwaru's opinion, research in the area has often been fragmentary in the Nordic countries. STELLAR will also collaborate with researchers in Norway and Finland, validating its results against their data, and with the COPD Center at Sahlgrenska University Hospital.
Perhaps Nwaru's own background equips him especially well to lead such collaboration. He has two master's degrees, one from Norway and one from Finland. After obtaining his PhD at Tampere University in Finland, he was a postdoctoral fellow in both Finland and the UK before taking up the Sahlgrenska Academy position.
In the long term, Nwaru wants to create a national platform for epidemiological research in respiratory diseases.
"But we're taking one thing at a time. This grant gives us a huge boost, and we really appreciate the Swedish Research Council's support. Now we're going to be able to initiate new studies and create a platform for national and international collaboration. By training young scientists, we're also boosting Sweden's capacity for research on respiratory diseases."
TEXT: KARIN ALLANDER
PHOTO: JOHAN WINGBORG/MALIN ARNESSON