AWARD. This year, Copenhagen University Hospital – Rigshospitalet's International KFJ Award goes to Swedish Professor Kaj Blennow, who is recognized as a global leader in the development of biomarkers for the diagnosis of Alzheimer's disease.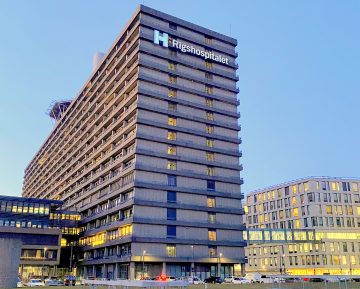 The use of biomarkers in clinical practice and research is rapidly advancing in healthcare. In the field of neurodegenerative diseases, such as Alzheimer's disease, Swedish Professor Kaj Blennow is one of the forefront figures in this development, and as a result, he is being honored with Copenhagen University Hospital – Rigshospitalet's international KFJ award. The prize includes a donation of DKK 1,750,000 from the Kirsten and Freddy Johansen Foundation.
The award is given to an internationally renowned researcher who collaborates with researchers from Copenhagen University Hospital – Rigshospitalet. One of Kaj Blennow's long-standing collaborators at Copenhagen University Hospital – Rigshospitalet is Professor Gunhild Waldemar from the University of Copenhagen. She is a senior consultant at the Department of Neurology and the head of the Danish Dementia Research Centre, and she has nominated her Swedish colleague for the award.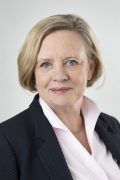 "Kaj Blennow has been a highly valuable collaborator for us since 2005. He is internationally recognized for his groundbreaking work and is considered a world leader in the development of biomarkers for neurodegenerative diseases, especially for the diagnosis of Alzheimer's disease", says Gunhild Waldemar.
150,000 accumulated citations
Kaj Blennow is a professor at the University of Gothenburg and the head of the Clinical Neurochemical Laboratory at Sahlgrenska University Hospital in Gothenburg, Sweden. Throughout his career, he has received numerous awards for his research and has authored more than 1,500 original research articles and review articles in peer-reviewed journals, with an h-index of 178 and over 150,000 accumulated citations.
Kaj Blennow's research has not only inspired colleagues but has also led to the introduction of blood-based biomarkers in Alzheimer's research, which is a more accessible and less invasive method for diagnosing the disease. One of Kaj Blennow's most significant breakthroughs was his pioneering analysis of biomarkers in cerebrospinal fluid (CSF), including Abeta42 and Tau. His work revolutionized the diagnosis of Alzheimer's disease. Most recently, the Swedish professor's development of the highly sensitive Simoa method for plasma P-tau has shown promise in screening and diagnosing Alzheimer's disease in its early stages.
He has also been a driving force in standardizing mass spectrometry-based reference methods for measuring Abeta42 and has pushed for method harmonization among laboratories in different countries.
Well-characterized Danish cohorts
In Denmark, Kaj Blennow has collaborated on dementia research with Copenhagen University Hospital – Rigshospitalet in numerous joint publications and Ph.D. projects. His laboratory has served as a reference laboratory for Rigshospitalet's CSF analyses, benefiting patients.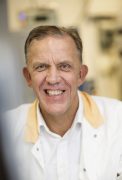 "It is an honor to receive this award, and I see it as recognition that my research has significance for patients in clinical practice. Copenhagen University Hospital – Rigshospitalet has very well-characterized clinical cohorts, making it a valuable research collaboration for me", says Kaj Blennow.
With the award, Kaj Blennow expects to accelerate research into identifying patients with Alzheimer's disease and other neurodegenerative diseases at even earlier stages. The focus will include exploring whether blood-based biomarkers can be used for pre-screening before potential patients undergo more comprehensive diagnostic tests.
"I look forward to collaborating on more clinically oriented studies on how we can best use blood and cerebrospinal fluid markers to guide the diagnosis and treatment of patients with neurodegenerative diseases. For example, we may develop the first test to assess people's risk of developing cerebral amyloidosis, which can be a precursor to Alzheimer's disease. The same test may also be used to monitor the effects of new treatments on individual patients and to monitor any potential side effects", explains Kaj Blennow.
The award was presented to Kaj Blennow at a ceremony at Rigshospitalet on November 9, 2023.
BY: RIGSHOSPITALET
About the KFJ Award
Copenhagen University Hospital – Rigshospitalet's International KFJ Award is named after Kirsten and Freddy Johansen. Their foundation donates the DKK1.75 million awarded annually.
The award is presented to an internationally high-ranking researcher. The researcher may not be employed at Copenhagen University Hospital – Rigshospitalet, but he or she should have an existing collaboration with one or more international research communities at the hospital.
In a globalised world, Copenhagen University Hospital – Rigshospitalet aims at cooperating with the best hospitals and researchers in the world.  The purpose of the award is therefore to strengthen the research community at the hospital by creating ties to international researchers and international research communities.
The award was first presented in 2011.
All senior researchers may recommend a candidate for the award. An evaluation committee assesses recommended candidates.
Previous recipients of the KFJ Award
2022: Mark Febbraio, professor and head of the Cellular & Molecular Metabolism Laboratory within Drug Discovery Biology at the Monash Institute of Pharmaceutical Sciences at Monash University in Melbourne, Australia.
2021: Elie Azoulay, Professor at the Paris Diderot University and head of the critical care department at St. Louis Hospital in Paris, France.
2020: John McMurray, Professor at University of Glasgow, Scotland.
2019: Kári Stefánsson, professor at the Faculty of Medicine, University of Iceland, CEO and founder of deCODE genetics.
2018: Jorma Toppari, professor in physiology at Turku University, Finland.
2017: Tom Eirik Mollnes, senior researcher at Nordland Sykehus in Bodø, Norway, professor in immunology at Oslo and Tromsø universities and professor at the Centre of Molecular Inflammation Research (CEMIR) at the Norwegian University of Science and Technology in Trondheim.
2016: John E. Dick, professor and senior researcher at Princess Margaret Cancer Centre at the University Health Network in Toronto, Canada.
2015: John C. Burnett, professor and cardiologist at Mayo Clinic in Rochester, Minnesota, USA.
2014: Mary Relling, pharmacist at the Pharmaceutical Department, St. Jude Children's Research Hospital, Memphis, Tennessee, USA.
2013: Søren Bentzen, professor in epidemiology and radiotherapy at the University of Maryland, Baltimore, USA
2012: Tomas Olsson, professor in neurology at the Center for Molecular Medicine and the Department of Neurology at Karolinska Sjukhuset in Stockholm, Sweden
2011: Bruce R. Rosen, professor of radiology at Harvard Medical School and Director of the Athinoula A. Martinos Center for Biomedical Imaging, Massachusetts General Hospital, Boston, USA.