RESEARCH CONDITIONS. A regional initiative on registry-based research has led to new advances in such areas as research on prostate cancer and COVID-19. The researchers from Sahlgrenska University Hospital and the University of Gothenburg are behind the project.
One of these researchers is Ola Bratt, a professor of clinical cancer epidemiology and senior physician at the Prostate Cancer Center at Sahlgrenska University Hospital. He has long been active in prostate cancer research and the introduction of regionally organized prostate cancer testing.
Sweden has now become a world leader in the field, thanks to all testing data is collected in a national quality registry.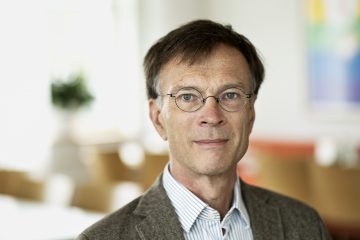 "Sweden is the only country doing this. At the beginning of this year, the European Union encouraged its member states to start evaluating screening programs for prostate cancer. Sweden does exactly this, meaning it is several years ahead of the rest of Europe. I recently shared our work at an EU meeting," Ola Bratt says.
Bratt collaborates with a team that has been conducting research on prostate cancer and screening for more than 25 years, and he is now applying the team's findings practically for Swedish men. Screening-like activities are already being tested in several regions.
"Seven have started, with another 10 regions getting ready to start. We are doing this because the National Board of Health and Welfare and the Ministry of Health and Welfare see problems in prostate cancer testing, which currently is too unorganized," Bratt says.
The use of registries constitutes one of the most important ways to advance. The new national quality registry for organized prostate cancer testing will track everything from the first blood test a man is offered for investigating prostate cancer to the results of magnetic resonance imaging, tissue samples, and any cancer treatment.
On the whole, the large amount of data provides many important pieces of the puzzle needed to implement a national screening program.
"The national registry generates an enormous amount of valuable knowledge. Sweden recently formed a national collaborative research team based on our organized prostate cancer testing," says Bratt. "The research focuses on how best to identify men at high risk of having serious prostate cancer and on evaluating the quality of the different steps in the screening process, how to inform men, how they perceive testing and screening, and how socio-economic factors influence their inclination to be tested and screened. All so that we can make a future screening program as equal as possible.
Targeted initiative in registry-based research
Region Västra Götaland, the organization behind the region's registry center, and Sahlgrenska Academy at the University of Gothenburg have chosen to focus on registry-based research in recent years. This is based in part on the Swedish Research Council's regular evaluation of clinical research in regions covered by ALF, the agreement concerning medical education and research (see fact box below). In the most recent evaluation from 2018, Sahlgrenska University Hospital, along with Region Västra Götaland and the University of Gothenburg, was ranked best in Sweden for clinical research, but the evaluation identified registry-based research as an area for further improvement. This has now resulted in the creation of new professorships, including one held by Ola Bratts.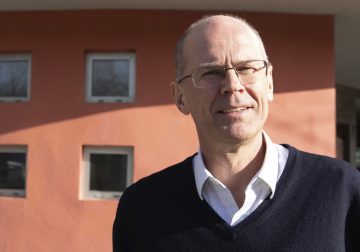 Fredrik Nyberg, a visiting professor in register epidemiology at the University of Gothenburg since 2020, holds the other professorship. Though a medical doctor, he has worked in the pharmaceutical industry for a long time and has extensive experience working with registry-based data from around the world.
"Sahlgrenska University Hospital wants to use more registry data, which serves as a link between science and the needs of patients," Nyberg says.

How do you help researchers design studies?
"Researchers who want to use registry-based data can contact me, and I will help see what can be done and the best way to design a study to make use this data. Often, I can also provide additional contacts with registry experience or research in their particular field."
Fredrik Nyberg also conducts his own registry research. He assumed his position in January 2020, only a few months before the COVID-19 pandemic gained momentum.
He regards this as an opportunity to challenge the Swedish registry system.
"I decided to set up a really big study with data from the National Board of Health and Welfare and to link many data sources into a project database with both breadth, depth, and regularly updated data. My idea was that with all the new things constantly happening, we need a registry that has current data. This went well, and the registry is now used by our team and in broad collaborations within the University of Gothenburg, nationally and internationally, with quarterly updates of data," he says.
There is close collaboration with the register center organization, and both Ola Bratt and Fredrik Nyberg are involved in a data distribution team to improve the conditions and processes for distributing data from various national quality registries.
"We hope this will further stimulate good registry-based research, with results that benefit the medical care system and patients," says Fredrik Nyberg.
The Swedish Research Council has been tasked with evaluating the quality of clinical research conducted in the seven regions covered by the ALF agreement (which regulates how much government funding the regions receive for participating in the training of medical doctors and conducting clinical research).
The Swedish Research Council's 2018 evaluation of the quality of clinical research in the ALF regions ranked Region Västra Götaland–with Sahlgrenska University Hospital, which has a special mandate for research and development, and the University of Gothenburg–best in Sweden for clinical research. The next evaluation will be presented in March 2023.