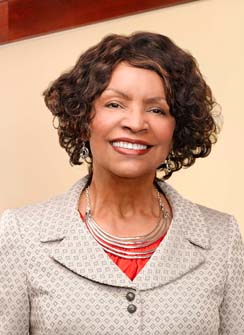 COMMEMORATIVE REMARKS. Professor Fannie Gaston-Johansson, a former member of the Institute of Health and Care Sciences, has passed away at the age of 84. Gaston-Johansson died in her home on January 7 this year after a period of illness, surrounded by her family.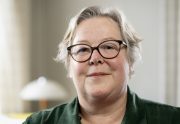 "Fannie has meant a great deal to the development of nursing, both its practical application and theory, for the University of Gothenburg and the Institute of Health and Care Sciences. Thanks in part to Fannie, we were able to establish a health sciences institute and faculty within Sahlgrenska Academy and develop a strong doctoral studies program," says Professor Karin Ahlberg, head of the Institute of Health and Care Sciences.
Pioneer in health sciences
Fannie Gaston-Johansson was an internationally renowned researcher and educator in health sciences. She also became the first African American woman to receive a professorship at the prestigious Johns Hopkins University in Baltimore, Maryland. Her research included end-of-life care, with an emphasis on strategies for managing pain and other symptoms in patients with cancer and terminal or chronic illnesses.
Gaston-Johansson was born in 1938 in Hickory, North Carolina. In 1959 she earned her Bachelor's of Science in Nursing from Winston-Salem State University, followed by a Master's degree with a specialization in medical, surgical, and psychiatric nursing from the University of California, San Francisco, in 1963.
Laying the foundation for doctoral studies for nurses
After spending time as an exchange student in Uppsala, she ended up a few years later at Sahlgrenska University Hospital in Gothenburg. In 1977 she joined what was then the Annedal School of Nursing before earning her doctorate at the University of Gothenburg in 1985. Her thesis laid the foundation for the successful nursing research she subsequently directed both in Sweden and the United States.
Gaston-Johansson returned to the United States and became a professor at Johns Hopkins University. She later returned to the University of Gothenburg, first as a visiting professor in 1999, and then became a professor the following year. Fannie Gaston-Johansson helped create the doctoral program in health sciences at the University of Gothenburg and served as dean of the then Faculty of Health Sciences from 2001 to 2005. She subsequently collaborated on research with several of her former doctoral students and was also a scientific advisor at the Centre for Person-Centred Care, GPCC.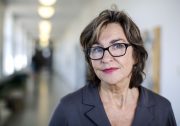 Inger Ekman, a post-retirement professor and former director of GPCC, describes Gaston-Johansson as an eminent colleague: "We collaborated very intensively, especially on developing doctoral studies. I served as head of department when she was dean. She was an impressive and very strong person. A role model as a woman, nurse, and researcher. At the Institute of Health and Care Sciences, we remember her as an exceptionally important and valued colleague with an outstanding career."
BY: LOVISA AIJMER