NEW VICE-CHANCELLOR. Malin Broberg, Georgia Destouni and Åke Ingerman are the three Vice-Chancellor candidates who will meet the consultative assembly on 11 January.
"It is three strong candidates," says University Board Chair Peter Larsson.

Today, 7 December 2022, the University Board has decided that three people will move forward in the process that on 1 July 2023 will result in the University of Gothenburg having a new Vice-Chancellor. The three are professors Georgia Destouni from Stockholm University, and Malin Broberg and Åke Ingerman from University of Gothenburg.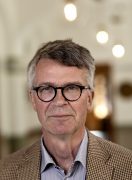 "The candidates of course differ in background and what kind of experiences they have, both when it comes to scholary profile and leadership. In the recruitment committee, we feel that all three fully meet the demanding profile and expectations set by the Board for the new Vice-Chancellor of the university," says Peter Larsson, Chair of the University Board and the one leading the recruitment committee's work.
The candidates in short
Malin Broberg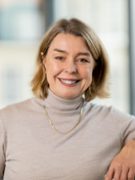 Malin Broberg was born in 1971 and is Dean at the Faculty of Social Sciences at University of Gothenburg since 2018.
She studied for her Master's degree at Umeå University and is a licensed clinicial psychologist. In 2004, she got her PhD in Psychology at University of Gothenburg. Malin Broberg is Professor in Psychology since 2013. Her research spans several areas, such as how the Swedish welfare system works for families with disabled children, how different individuals handle stress, and how brain damage affects children's development.
Malin Broberg has spent periods of time abroad, mostly in the USA. From 2013 to 2016, she was research coordinator at the Region of Västra Götaland's habilitation and health administration. For three years, she has been the Secretary of the International Association for the Scientific Study of Intellectual and Developmental Disability (IASSIDD).
Georgia Destouni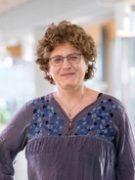 Georgia Destouni was born in 1961. From 2016 until July 2022, she was Head of the Department of Physical Geography at Stockholm University.
She studied her Master's degree at KTH and got her PhD in Hydraulics Engineering at the same university in 1991. Georgia Destouni became Professor in Hydrologic Engineering at KTH in 1999. Since 2005, she is Professor in Hydrology, Hydrogeology and Water Resources at Stockholm University.
Between 2013 and 2016, she was Secretary General of The Swedish Research Council Formas with focus on sustainable development for environment, agricultural sciences and spatial planning. Georgia Destouni was one of the founders of the Bolin Centre for Climate Research at Stockholm University. She is the Editor in Chief of the journal Water Resources Research.
Åke Ingerman
Åke Ingerman was born in 1973 and is Dean at the Faculty of Education at University of Gothenburg since 2015.
He studied his Master's degree at Chalmers. Åke Ingerman got his PhD in Physics with specialization in education at the same university in 2002. In 2011, he became Professor in Science and Technology Education at University of Gothenburg. His research is about students' meeting disciplinary knowledge in science and technology.
Åke Ingerman has spent long periods of time abroad, in Australia and South Africa among other places. Since 2013, he is Chair of the steering committee for Kriterium, a platform for the review, publication, and dissemination of high-quality academic books. From 2021 until 2023, he is external reviewer of the doctoral education at Faculty of Education, University of Hong Kong.
From fifty to three
The recruitment committee has had a large base to decide on. When all applications, nominations and suggestions were summarised, there was a gross list of 50 candidates. After a first thinning, ten people with the wrong profile were crossed off the list. 22 of those remaining declined further participation.
Based on the documentation submitted by the remaining 18 candidates, the recruitment committee's own knowledge of the candidates, research via open channels, and received nominations, each candidate was tested individually against the requirement profile. The recruitment committee's combined assessment led to six people being interviewed in two rounds.
After several meetings, the recruitment committee decided to propose Malin Broberg, Georgia Destouni and Åke Ingerman to the Board.
The next step for the three candidates is to meet the consultative assembly on 11 January. The consultative assembly consists of 70 elected teachers, students, and other staff whose task is to jointly recommend one of the candidates to the Board.
Requirement profile Pro-Vice-Chancellor
Parallel to the process of appointing a new Vice-Chancellor, a new Pro-Vice-Chancellor will also be recruited. The Board meeting therefore also decided on a requirement profile for this person.
The Board has decided on a relatively open requirement profile for the future Pro-Vice-Chancellor when it comes to focus areas and qualifications, as it is important that the Vice-Chancellor and Pro-Vice-Chancellor complement each other.
Read more:
PHOTO CREDITS
The University Main Building – Johan Wingborg/GU
Peter Larsson – Johan Wingborg/GU
Malin Broberg – Mikael Zanqrelle/GU
Georgia Destouni – Rickard Kilström/SU
Åke Ingerman – Maja Kristin Nylander