AI NEWS. Sahlgrenska University Hospital will play a leading role in a new national project on the maturity level of quantum technology in Swedish health and medical care. Now that the first investment by a company in a quantum computer for a hospital environment has occurred in the U.S., something similar may occur in Sweden, according to Justin Schneiderman, senior lecturer and project manager.
Quantum technology is expected to have an increasingly important role in research, business, and community planning. For example, it is already used in the finance industry and for transportation flows requiring advanced mathematical calculations. The health and medical care system has only used cloud-based solutions to date, but a physical quantum computer is planned for installation at the Cleveland Clinic in Cleveland, USA, in 2023.
This groundbreaking and major endeavor may have an impact on Swedish health and medical care and the medical device industry.
When, not if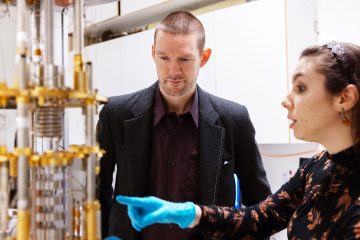 "I think all major hospitals in Sweden will have this in the future; it is more a matter of when," says Justin Schneiderman, senior lecturer at the Institute of Neuroscience and Physiology.
He is also involved with the Västra Götaland region Innovation Platform, which will lead a large national study on the maturity level for quantum technology in Swedish medical care.
The project is a joint national initiative in the field and is financed by Swelife, the national strategic innovation program for life science and health. The project is run by Sahlgrenska University Hospital, which already invests in quantum technology, for example through a unique PhD project on quantum algorithms for application in the health and medical care system, and is co-financed with Chalmers University of Technology.
Life science leaders
"Sahlgrenska University Hospital aims to be a leader in life science and sees enormous potential for quantum technology in medical care. We have a close collaboration with Chalmers, which conducts internationally leading research in this field, and for us, taking an active role in this national joint initiative is a matter of course," says Ann-Marie Wennberg, professor and hospital director at Sahlgrenska University Hospital.
All university hospitals in the country will be involved in the project, along with several international stakeholders.
"There are major investments to be made in quantum technology, and in this project, we want to study the maturity level in Swedish health and medical care and maybe sow a seed for what is already possible. Taking the step toward using hardware in this area is a collaborative effort with the industry," says Caroline Damgaard, project manager at the Innovation Platform.

What are some use cases for utilizing a quantum computer in a hospital?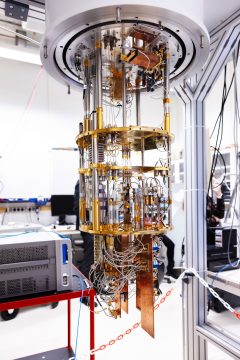 "It could be the development of medications. For example, you can calculate how a given medicine will work in a given body and model that in a quantum computer. They are powerful and can handle complex problems that current supercomputers can't handle," says Justin Schneiderman.
The project is a result of a Nordic initiative from Swelife, the purpose of which is to use the potential of quantum technology to develop health and life science.
"Through this initiative, we want to catalyze the quickly growing field where quantum technology is used in health and life science. This is an area in which the Nordic region has huge potential to become a leader," says Ebba Carbonnier, portfolio manager at Swelife.
BY: SAHLGHRENSKA UNIVERSITY HOSPITAL