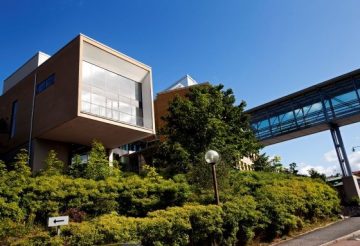 BUILDING INFORMATION. Akademiliv provides information about construction projects at Medicinareberget. The information regards the period from September 26 – October 23, 2022.

The recurring construction information is usually distributed with special mailings and in Akademiliv every four weeks. During the autumn term, new building information will be available on October 23, November 21 and December 19.
There is also a powerpoint presentation that summarizes the projects and is updated a few times a year. It is intended to be used in meetings with employees and is accessed via a page on the Employee Portal. You can find the latest version here.
If you have questions about the construction activities, please email medicinareberget@gu.se.
In the text there may be references to street addresses. An updated map is available as a PDF file on Campusservice Medicinareberget's page on the Employee portal via link here.
Sahlgrenska Life – an investment in future healthcare, research and innovation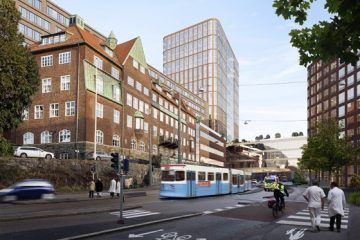 Preparatory work starts in the hospital area
The planning for Sahlgrenska Life has been going on for some years, but now also the physical preparations are approaching.
The project includes new construction of three buildings at Per Dubbsgatan. Builiding 1 is to be built on the hospital side and building 3 on Medicinareberget, where the Sahlgrenska Academy is located. These two buildings are connected with builiding 2, which is being built across Per Dubbsgatan.
The initial preparatory works start in the hospital area, enabling the Västra Götaland region's real estate company Västfastigheter to  start construction of building 1.
Read more on Akademiliv, where you will also find a map and a link to Västfastigheter's web with more information about the preparations in the hospital area.
Medicinarelängan
New bicycle shelter
Between the current entrances 7a and 9a on Medicinarelängan, work is now starting to build a bicycle shelter. In the coming weeks, the area will be partially cordoned off and passers-by are kindly asked to respect the signs and instructions that are put up. In week 40, the bicycle shelter will be put in place and the following week it will be covered with a sedum roof.
Natrium – new premises for the Faculty of Science
Work with surface layers and installations continues, and in the parts of the building where it is already finalised, a period of first inspections, commissioning and testing follows.
BY: HELEN EASTERLING