PRECISION MEDICINE. In Sweden, the key to the successful implementation of precision medicine in healthcare has been the bottom-up approach where academia and healthcare have joined forces to build a national infrastructure. 42 authors from the Clinical Genomics platform at SciLifeLab and Genomic Medicine Sweden, GMS, summarizes the work in Nature Medicine.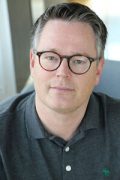 "It is thanks to the great commitment of all enthusiasts around Sweden that we have been able to establish a national infrastructure for precision medicine. We are now observing how whole-genome sequencing and other broad genetic analyses are used more and more in healthcare, with increased opportunities for targeted treatment and follow-up," says Richard Rosenquist Brandell, director of GMS, professor and senior consultant at Karolinska Institutet/Karolinska University Hospital.
Together, Clinical Genomics and GMS have established an innovative framework for continuously developing, adapting and implementing precision medicine in healthcare – for all patients. At the seven locations in Sweden with a faculty of medicine and regional healthcare provider with university hospital care both Clinical Genomics and GMS have established nodes to facilitate the development and optimization of new technologies and methods and their introduction into healthcare throughout the country.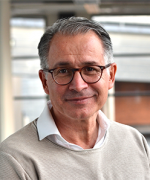 "SciLifeLab is a great resource for life science and precision medicine. And unique in an international context. Through collaboration with healthcare, the Clinical Genomics platform has built up a great competence to develop and adapt new tools for precision diagnostics, both in terms of technologies but also visualization tools to facilitate interpretation in the clinic", says Thoas Fioretos, director SciLifeLab Clinical Genomics, professor, senior consultant at Lund University/University and Regional Laboratories, Region Skåne.
Clinical Genomics and GMS have together with the healthcare system implemented whole-genome sequencing in the clinic for rare diseases. Similar projects are also underway in childhood cancer and leukemias. The infrastructures have jointly developed a number of national broad gene panels for cancer diagnostics that also contain pharmacogenes for dose adjustment. Other focus areas are whole-genome analyses for various infectious diseases and pandemic preparedness.
"There are many new methods besides genomics being developed within SciLifeLab that are highly relevant to precision medicine. Building on the concept we have developed between SciLifeLab and GMS it will be possible to introduce new types of precision diagnostics across the country in an efficient and equal way," concludes Thoas Fioretos.
Publication
"Implementing precision medicine in a regionally organized healthcare system in Sweden".
Thoas Fioretos, Valtteri Wirta, Lucia Cavelier, Eva Berglund, Mikaela Friedman, Michael Akhras, Johan Botling, Hans Ehrencrona, Lars Engstrand, Gisela Helenius, Therese Fagerqvist, David Gisselsson, Sofia Gruvberger-Saal, Ulf Gyllensten, Markus Heidenblad, Kina Höglund, Bo Jacobsson, Maria Johansson, Åsa Johansson, Maria Johansson Soller, Maréne Landström, Pär Larsson, Lars-Åke Levin, Anna Lindstrand, Lovisa Lovmar, Anna Lyander, Malin Melin, Ann Nordgren, Gunnel Nordmark , Paula Mölling, Lars Palmqvist, Richard Palmqvist, Dirk Repsilber, Per Sikora, Bianca Stenmark, Peter Söderqvist, Henrik Stranneheim, Tobias Strid, Craig E. Wheelock, Mia Wadelius, Anna Wedell, Anders Edsjö, Richard Rosenquist. Nature Medicine, online Sept 19, 2022, doi: 10.1038/s41591-022-01963-4
BY GMS
Clinical Genomics platform
Established in 2014 as part of the national research infrastructure, Science for Life Laboratory (SciLifeLab).
Develops, adapts and validates advanced molecular analyses as an end-to-end service for clinical and translational researchers and in collaboration with healthcare.
Constitutes a technological basis for development of diagnostic tests that are implemented within Genomic Medicine Sweden (GMS).
Operates at Sweden's seven universities with a medical faculty in close collaboration with the university hospitals.