APPOINTMENTS. Professor Jens Nielsen and Michael Treschow, a prominent businessman, have been appointed as honorary doctors at Sahlgrenska Academy, the Faculty of Medicine at the University of Gothenburg. Both men, in their varying ways, have played decisive parts in strengthening the Academy's role in life sciences.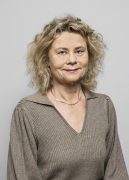 Professor Agneta Holmäng, Dean and Chair of Sahlgrenska Academy's Faculty Board, comments on the nominations.
"We're immensely proud and pleased to be able, by awarding these honorary doctorates, to strengthen our ties with two highly distinguished people who are important to Sahlgrenska Academy. Each of our new honorary doctors has a strong commitment to issues relating to life sciences, and helped to strengthen this area in our region.
"At an early stage," Dean Holmäng continues, "Jens Nielsen was involved to a high degree in boosting the interaction between our faculty and Chalmers University of Technology. And Michael Treschow, through his work as a board member in the Knut and Alice Wallenberg Foundation, has had a vital role in strengthening Sweden as a research nation, with his special commitment to developing Gothenburg as a center of medicine and medical technology.
Large-scale data analysis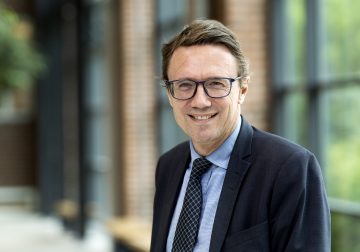 Professor Jens Nielsen, born in 1962, conducts world-leading research that provides scope for big data analytics (data analysis on a large scale) with medically important issues.
As a professor at Chalmers University of Technology, he became involved in establishing the area of strength known today as Health and Technology. His collaboration with Fredrik Bäckhed, Professor of Molecular Medicine, made high-resolution analyses of the intestinal microbiota possible. This culminated in several outstanding scientific publications and placed microbiota research at Sahlgrenska Academy at the absolute international forefront.
Since 2019, Nielsen has been Director of the BioInnovation Institute in Denmark, which works internationally to promote translational research and support newly formed enterprises in life sciences, supported by the Novo Nordisk Foundation. In its citation, Sahlgrenska Academy's board emphasizes this work as an inspiring example in deriving practical benefits from the research conducted by the faculty's scientists.
Key role for Sweden as a research nation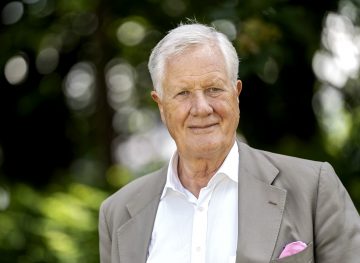 Prominent businessman Michael Treschow, born in 1943, has had a long, successful career as a business leader. He recently retired from his commitments as a board member in the Knut and Alice Wallenberg Foundation and Chair of Wallenberg Investments AB, where he had played a key part in developing Sweden as a research nation.
In particular, Sahlgrenska Academy's board highlights how Michael Treschow, in his capacity as board member in GoCo Development, joined in developing GoCo Health Innovation City, adjacent to AstraZeneca in Mölndal. This venture represents a highly significant boost to the area of life sciences in the Gothenburg region. Treschow has also played a crucial part in helping the University of Gothenburg to set up OligoNova Hub, a national infrastructure for developing new types of oligonucleotide-based medicinal drugs.
BY: ELIN LINDSTRÖM