PRIZE. The Assar Gabrielsson Foundation has named Angela Molinaro as a prize-winner in the basic scientific research category and Emilia Alfonzo Rodriguez as a prize-winner in the clinical research category. The prize-winners, both of whom conduct research at the University of Gothenburg, each receive SEK 100,000, which is paid to Sahlgrenska Academy at the University of Gothenburg as additional research grants.
Angela Molinaro receives the prize for advanced and innovative experimental studies relating to PI3K signaling linked to, among other things, cancer. The research shows differences in physiological effects of different PI3K isoforms and factors that may influence treatment with PI3K inhibitors. The results of the dissertation provide new fundamental knowledge that can eventually be used to improve cancer treatments.
The award for clinical research goes to Emilia Alfonzo Rodriguez for clinically relevant and well-implemented studies regarding the screening and treatment of cervical and vaginal cancer. The research focused on the importance of screening and comparisons among different surgical methods. This knowledge can lead to clear benefits for patients through better diagnostics and treatment of these cancer diseases.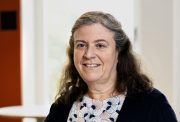 "It is a pleasure to award the Assar Gabrielsson prize this year to two young researchers who have significantly increased our knowledge of cancer diseases through their dissertations," says Professor Eva Forssell-Aronsson, who is executive member of the Assar Gabrielsson Foundation. "Angela Molinaro's basic scientific research may influence the development of new treatment methods in the future. Emilia Alfonzo Rodriguez's clinical research shows, among other things, that screening is important for early detection of gynecological cancer. It will be exciting to follow their continuing research."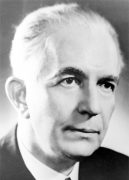 Assar Gabrielsson was one of Volvo's founders. In accordance with his wishes, a fund for clinical research of cancer diseases was established. The fund has existed since 1962. It primarily supports research projects that are considered promising but have not yet reached the stage that attracts funding from major foundations.
The award ceremony will be held on Wednesday, May 18 (09:15–11:30) at Sahlgrenska Hospital University, KK Building, Stammen (Kulvertplan). The event is held in English. If you wish to attend, contact secretariat@agfond.se.
By THE ASSAR GABRIELSSON FOUNDATION/ELIN LINDSTRÖM