INTERNATIONALIZATION. Research institute APHRC in Kenya has just received a donation of USD 15 million from American philanthropists. The gift will provide the stability for better cooperation in both research and doctoral education, including cooperation with Sahlgrenska Academy.
The African Population and Health Research Center (APHRC) is a well-established private research institute in Nairobi, Kenya that was founded by Africans, is led by Africans, and focuses on African health. Sahlgrenska Academy has enjoyed long-running cooperation with the institute, a cooperation that includes doctoral education and enables students to conduct degree projects within global health. The former Vice-Chancellor of the University of Gothenburg, Pam Fredman, is currently a board member of the institute.
A great donation
Göran Bondjers has coordinated the University of Gothenburg's participation in the major cooperation CARTA (Consortium for Advanced Research Training in Africa) for quite some time, and APHRC is one of the African universities and research centers involved in the consortium.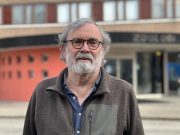 "This is a great and very important donation, not only for the institute itself but also for higher education institutions in other sub-Saharan African countries and even to northern hemisphere universities that are open to APHRC's innovative research."
Bondjers has visited APHRC several times and was previously a board member. He has taught both supervisors and doctoral students, previously in Africa but in recent years through Zoom, for obvious reasons:
"It is a successful institute, which has built up a large campus using donated funds. In many respects, knowledge building at APHRC is also a role model for us up here in the north. Their researchers are generally younger than us, making working with them very stimulating."
Cross-pollinated knowledge
Both African countries and European countries are currently making changes that affect how public health will develop in the future. African countries are seeing increases in several causes of ill health previously associated with a Western lifestyle, while globalization and new travel patterns provide enable diseases to spread to northern hemisphere countries. "This is where we can learn from each other, to find the best way to tackle the major health challenges facing the world. In Sweden and other northern European countries, challenges from both new and old infectious diseases may increase. For example, diseases such as malaria could also become more prevalent in northern latitudes, partly because of climate change. We can learn from African countries that have a lot of experience and study cohorts."
Bunmi Makinwa, Chairman of the Board of APHRC, comments on the huge donation on the Institute's website: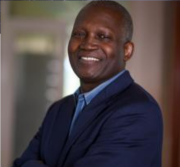 "African institutions are most relevant in generating authentic and locally sensitive knowledge that can speed up the continent's transformation. To be recognized and rewarded for the excellent work implemented over the last 20 years is an honor."
American philanthropists
The donors are American philanthropists MacKenzie Scott, who is a co-owner of Amazon, and her husband Dan Jewett.
"We are glad and very thankful to MacKenzie Scott and Dan Jewett for this kind gesture. At APHRC, we are committed to tangible and meaningful social transformation through our work on health and development. This generous gift will deepen our work, open new partnerships, and strengthen the Center's financial sustainability," says Bunmi Makinwa.
BY: ELIN LINDSTRÖM