RESEARCH. Since its inception in 2010, the Centre for Person-Centre Care (GPCC) at the University of Gothenburg has worked for comprehensive change in health care, where patients are more active as partners in their care. After recommendations by external evaluators, the University is now opting to extending GPCC's commission for six more years.
For more than a decade, GPCC has contributed to establishing person-centred care as a central concept in health and medical care. Person-centred care is a basis for the transition to local care that is currently occurring all over Sweden.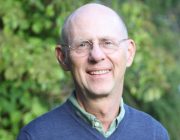 "In the coming years, our research center will play an important role in the process of this transition towards local care. We have noticed a marked increase in inquiries about collaboration from government agencies, regions, patient associations and other organizations working with this change," says Joakim Öhlén, Center Director and professor of nursing at the University of Gothenburg.
Praise from external experts
The University's decision to extend GPCC's commission is based on a report by external evaluators. The report states that research at GPCC supports the adjustment to person-centred care from theory to practice. The external evaluators also point to the interdisciplinary breadth of research as exemplary, along with the Person Council for patients and relatives established by GPCC.
Sights set on Europe
GPCC is now aiming to become a European hub for research, education, innovation and practical application of research for the transition in health, and medical and social care to person-centred care. Three new areas of focus have been identified to achieve this goal:
development, adaptation and evaluation of person-centred care
facilitation of the transition to person-centred health and medical care
development of partnerships between patient representatives/the public and health and medical care organizations.
In partnership with several players, GPCC will improve continuity in the care chain. In-person meetings between patients and staff are supplemented by digital working methods and tools, which will also be made available in several languages. Collaboration includes actors in health and medical care, informal care and nursing within the family, and within civil society organizations.
Person Council participates in research
GPCC's Person Council for patients and family members contributes directly to research at the center and is crucial for the relevance of the research results. Håkan Hedman is chairperson of the Person Council and chairperson of the Swedish Kidney Foundation.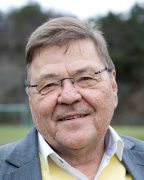 "With person-centred care, the patient is seen as a person and not as an object. As a patient, you are a partner and co-creator who contributes to the development of care and research. Person-centred care is currently on the agenda in several contexts among patient organizations."
MORE ABOUT GPCC
GPCC was established in 2010 as a national research center, with support from the strategic initiatives for research created by the Government at that time. Since its inception, around one hundred national and international researchers have collaborated annually across disciplines on a large number of projects.
GPCC works with The Swedish Association of Local Authorities and Regions (SALAR) , the Swedish National Board of Health and Welfare, the Health and Social Care Inspectorate (IVO), and patient organizations, such as the Swedish Disability Rights Federation, regions, municipalities, various higher education institutions and other organizations.
Moving forward, GPCC will continue to be funded by a combination of government research funds (from the previous Government's strategic research initiatives in healthcare research), with co-funding from the University and external project grants. The annual budget for 2022 is approx. SEK 27 million.
BY: JEANETTE TENGGREN DURKAN