NEW STUDY. Researchers at the University of Gothenburg have contributed to the discovery of two previously unknown signaling pathways that the hormone leptin uses to affect the brain's reward system. The discovery may in the long run be important for both anorexia nervosa and obesity.
The results have been published in the scientific journal Biological Psychiatry.
Leptin is a hormone that is formed in our adipose tissue and that regulates our appetite. It is known that the hormone regulates activity in an important nerve pathway in the brain's reward system called the mesolimbic dopamine system. The hormone attenuates the activity of nerve cells in the reward system in a brain area in the middle of the brain (the ventral tegmental area). It was unclear how leptin signals to the dopamine system – if it was only direct or if it could also act via indirect pathways.
Modify the signaling of leptin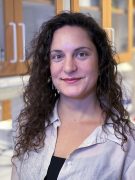 "In order to be able to modify the signaling of leptin through, for example, drugs, we need to know more exactly how the transmission takes place in the brain. It opens up the possibility of adjusting the effect of leptin and modulating the motivation for food reward", says Iris Stoltenborg, doctoral student at the Institute of Neuroscience and Physiology who contributed to the laboratory work behind the study.
The study was headed by Roger Adan, Guest Professor at the Sahlgrenska Academy who, together with Professor Suzanne Dickson's laboratory, has contributed new groundbreaking technologies that better define which groupings of brain cells respond to leptin, how they are linked to the reward system and what their function is. The work was performed in genetically modified mice.
Importance to both anorexia nervosa and obesity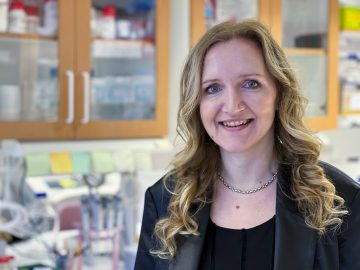 "Leptin is a hormone that suppresses food intake and food-motivated behaviors. Finding out how and where it acts to impact on these behaviours gives the opportunity to find new drug targets to control eating behaviors. It can be important for both eating disorders such as anorexia nervosa and for obesity", says Suzanne Dickson.
Title: Identification of Novel Neurocircuitry Through Which Leptin Targets Multiple Inputs to the Dopamine System to Reduce Food Reward Seeking; DOI: 10.1016 / j.biopsych.2021.02.017
BY: ELIN LINDSTRÖM