CONSTRUCTION INFORMATION. Akademiliv provides information on construction projects on Medicinareberget for the period weeks 2 – 5 (January 10 – February 4, 2022).

The periodic information about constructions on Medicinareberget is distributed with special mailings and in Akademiliv every four weeks. During 2022, the distribution of information occurs on February 7, March 7, April 4, May 2, May 30, June 27, August 22, September 19, October 17, November 14 and December 12.
If you have questions about the construction activities, feel free to email medicinareberget@gu.se.
This text contains references to addresses. An updated map is available in PDF format on the Campusservice Medicinareberget web page on the Staff Portal via link here.
There is also a power point presentation that summarizes the projects and is updated a few times a year. It is intended for use in meetings with employees and can be accessed via a page on the Staff Portal. The latest version can be found here.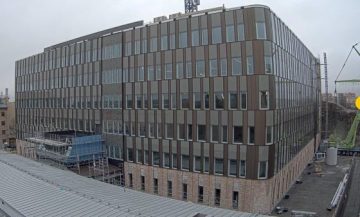 Natrium – new premises for the Faculty of Science
AT THE CONSTRUCTION SITE
Roofing of building 2 toward Nya Forsken is ongoing during the period. Interior work is proceeding according to plan.
As the building is now at its full height, fewer heavy transports are expected to the construction site.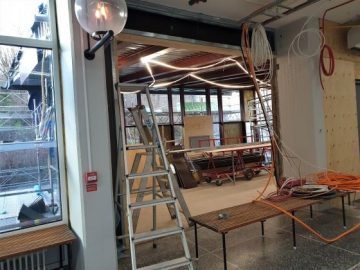 IN MEDICINARELÄNGAN
Installations of various kinds are underway. Medicinarelängan will be open but occasionally it will be difficult to pass as craftsmen are busy with activities in the corridor.
BY: HELEN EASTERLING