YOUNG RESEARCHERS. During a ceremony on the October 15, the Bollan stipend was handed out to five young researchers active in medical research at Sahlgrenska Academy.  Heads of Core Facilities, Marie Hornfelt and Elisabet Carlsohn handed out the diplomas, and Johanna Lindén and Chatarina Lindén as representatives of of the family of the donor Bollan Lindén.
The applications – a total of 30 for this year – have been reviewed individually, and based on assessments from expert reviewers and members of the Council for  Core Facilities, the five projects listed below where granted the stipend.
Studying variants of the SARS-CoV-2 virus through mass-spectroscopy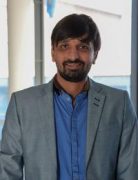 Roshan Vaid is a postdoctoral researcher in laboratory medicine at the Institute of Biomedicine.
He was granted 75 000 SEK for usage at Proteomics Core Facility.
The Project title is: Understanding the molecular details of variant specific SARS-CoV-2 infection
"With new variantsof SARS-CoV-2 rapidly evolving, the pandemic seems far from over. Therefore, thorough understanding of the molecular mechanism of SARS-CoV-2 and variants, is the need of the hour. Our initial observation suggests that the effect of viral infection on the host genome is different across the tested SARS-CoV-2 viral variants. We now aim to utilise the power of mass-spectroscopy based methods, to improve our current fragmented knowledge of the molecular mechanisms of infection caused by variants of SARS-CoV-2."
Characterizing protein and glycan repertoire in LDNs using blood samples from pregnant women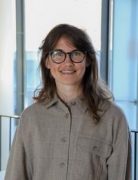 Agnes Torell is a PhD student in rheumatology and inflammation research at the institute of Medicine.
She was granted 50 000 SEK for a project at Proteomics Core Facility.
The project title is: Pregnancy in Systemic Lupus Erythematosus: identification of markers for proinflammatory Low Density Neutrophils
"Low Density Neutrophils (LDNs), is a proinflammatory subset of neutrophils that was first discovered in Systemic Lupus Erythematosus (SLE). LDNs have since then been reported to be increased in blood in a number of inflammatory conditions. LDNs are more activated compared to normal density neutrophils (NDNs), and neutrophil activation has been linked to vascular inflammation and organ damage in non-pregnant SLE patients. However, there is a need to identify specific marker(s) to distinguish LDNs from NDNs in order to understand the biological significance of LDNs. We hypothesize that LDNs and NDNs differ in their biomolecular contents and functional response. Therefore, we aim to characterize the protein and glycan repertoire in LDNs by sampling blood from pregnant women with SLE as a disease model. The output will further be used to determine if the data relate to placental inflammation and/or predict adverse pregnancy outcomes."
Understanding and characterizing the potential of influenza-specific CD4 memory T cells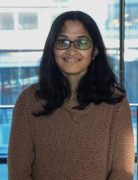 Nimitha Rose Mathew is a postdoctoral researcher in microbiology and immunology at the Institute of Biomedicine.
She was granted 25 000 SEK for usage at Experimental Biomedicine (EBM).
The Project title is: Discerning the role of upper respiratory tract-resident CD4 memory T cells during Influenza A virus infection
"The current seasonal flu vaccineelicits antibody response against Influenza A Virus (IAV) and is effective only in 60% of the population at best. Unfortunately, the error-prone RNA polymerase of Influenza A Virus induces mutations (i.e. antigenic drift) so that antibodies are no longer effective. This is exacerbated in the event of a pandemic. In such cases, the only hope for protection is delivered by memory T cells recognizing the conserved and internal proteins of the virus, which are less prone to mutation. There is increasing evidence showing that influenza-specific lung Tissue-resident memory T cells (CD4 TRM) contribute to immunity against a drifted virus. Since upper respiratory tract is the first contact site for Influenza A Virus after inhalation, I aim to study the functional subsets and developmental needs of influenza-specific CD4 TRM of the upper respiratory tract. An in-depth knowledge of the URT CD4 TRM will help us to develop new vaccination strategies to face unexpected and devastating pandemics."
Statistics from a unique population-based cohort to study obesity and risk of cancer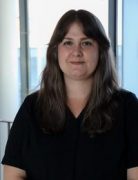 Maria Bygdell is a post-doctoral researcher in internal medicine and clinical nutrition at the Institute for Medicine.
She was Granted 50 000 SEK for a project at Bioinformatics Core Facility.
The project title is: Obesity in childhood and adolescence and the risk of developing cancer in adulthood – a life course perspective
"Obesity in adulthoodis an established risk factor for certain cancers, but the role of high BMI during the distinct developmental periods, childhood and puberty, for the risk of adult cancer is unknown. One of our previous findings is that childhood BMI, and not pubertal BMI change, is directly associated with hematologic and colon cancers among men. I will use a unique, population-based cohort (BMI Epidemiology Study; n~180,000 men and women born 1920-1967) with information on height and weight during childhood and adolescence from school healthcare records and with up to 90 years follow-up in Swedish health and disease registers. This research project has extensive statistical needs and is dependent on having an affiliated statistician for statistical consultancy. The aim with my research program is to study the impact of high BMI during childhood and puberty, for the risk of adult obesity-related cancer, endocrine cancers (prostate and breast), melanoma, colon cancer (women), and hematologic cancer (women). The findings may lead to improved identification of youth at increased risk of adult cancer and give important insights into the relevant time window for prevention." 
Perinatal inflammation – Probing the Structure of Neural Tissue at Nanometre Resolution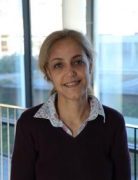 Maryam Ardalan is a post-doctoral researcherin physiology at the Institute of Neuroscience and Physiology
She was granted 50 000 SEK for a project at Center for Cellular Imaging (CCI).
The project title is: Understanding the role of perinatal inflammation on neuronal synapse plasticity by high-resolution 3D mapping of neurons and synapses
"The immune and central nervous systems are in bidirectional connection. We recently found that an immune challenge by lipopolysaccharide (LPS) during the neonatal period has distinct effect on synaptic plasticity of hippocampus in connection with autistic like behaviour. Therefore, my research aims to map the neuronal connectivity on different scales and to parse the complexities of behavioural abnormality following perinatal inflammation. To reach this goal, probing the structure of neural tissue at nanometre resolution (electron microscopy) and describing cellular object (dendrites) (light microscopy) are necessary. Accordingly, to correlate functional fluorescence microscopy data with ultrastructural information from electron micrographs from synapses, we will use Correlative Light Electron Microscopy (CLEM) at "Electron Microscopy Facility, as part of the Centre for Cellular Imaging". To add information about neuronal plasticity alteration following perinatal inflammation, we will investigate the neuronal morphology by doing 3D neuronal reconstruction on Golgi stained sections using Imaris software."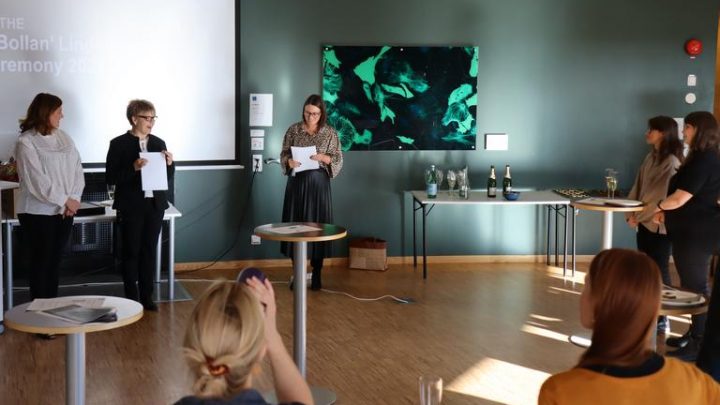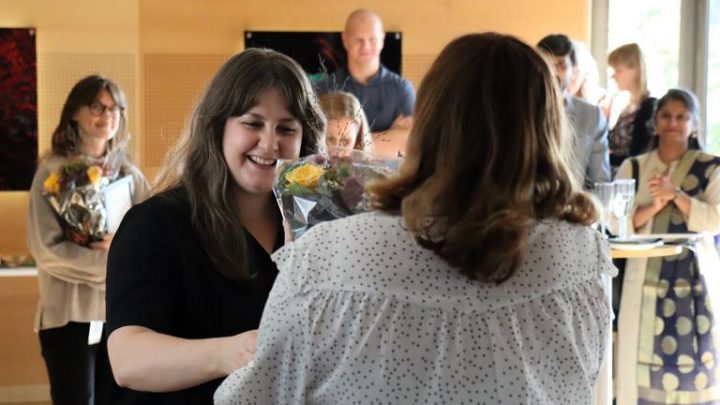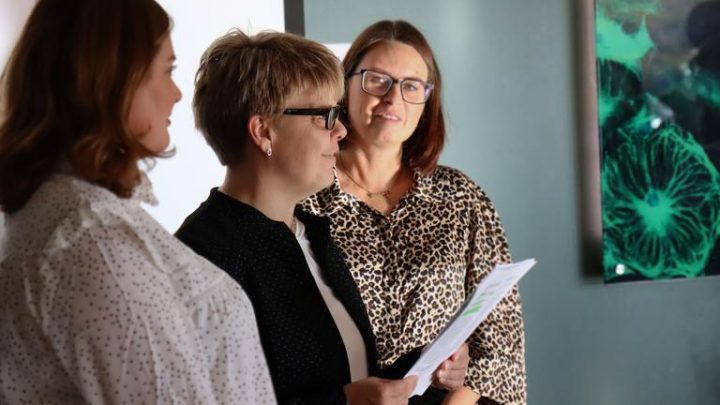 BY: CHARBEL SADER