ASSIGNMENTS. Starting august 1st, Marie Hornfelt och Elisabet Carlsohn are sharing the role as Head of Core Facilities. Carina Mallard, who previously led the research infrastructure has now a new role as Deputy Vice-Chancellor for Research.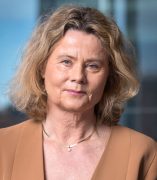 "Marie and Elisabet are well known at Core Facilities and they both have the right profile to take on this role. I feel confident that their leadership and joint competence will continue to create new opportunities and development for the whole research infrastructure" said Agneta Holmäng, Dean at Sahlgrenska Academy.
Elisabet and Marie are since before head of SAMBIO and of EBM – and both will continue to have these roles. Being Head of Core Facilities is a 3-year assignment that Marie and Elisabet will share.
Continuing on a good cooperation
Having worked together for several years in the management team at Core Facilities, they both have respect for, and trust in each other's leadership and knowledge. This gives an opportunity for continuing their cooperation, both said.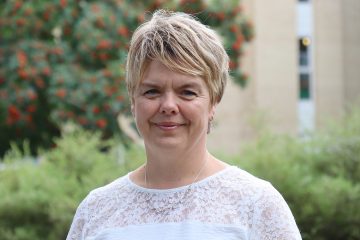 "As managers we both have focused on working close to our organization and with strategic development. We complement each other well in our academic background, as well as our professional work history", Marie said.
University and Pharmaceutical Industry
Elisabet points out that she especially appreciates Marie's experience which she has brought with her from previous research and leadership in the pharmaceutical industry. Elisabet, on the other hand, began her career as member of a research group here at the university.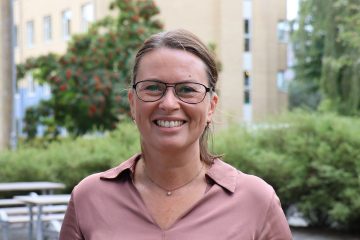 "I have had different roles in research groups and in clinical work, also within Core Facilities, and it has given me good knowledge about the pre-conditions and the many challenges that exist. This, together with Marie's external perspective, is very helpful in our leadership together" Elisabet said.
Strong commitment
To succeed in the role as Head of Core Facilities, both Marie and Elisabet emphasizes the importance of close dialogue with employees as well as with partners within and outside of GU. You also need to have a strong commitment to national questions as well as knowledge of the role that infrastructure have in supporting high-level research.
"Core Facilities has been rapidly developing during the past years, and we are taking on the leadership role in this phase – and together with our employees and their unique expertise, we will continue to support research and education within and outside GU" both Marie and Elisabet concluded.
FACTS ABOUT CORE FACILITIES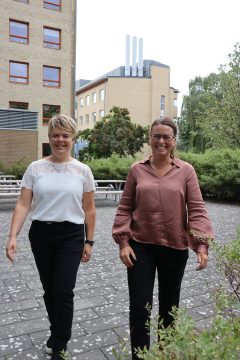 Core Facilities is a university-wide research infrastructure established by the Vice-Chancellor. The infrastructure is open to researchers both at the University of Gothenburg and other universities in Sweden and abroad. The aim of the facilities is, among other things, to support high quality research.
Core Facilities has over 140 employees distributed between Experimental Biomedicine (EBM) and the six technical platforms that form SAMBIO. Here, personalized research support of highest quality is offered, together with state-of-the-art instruments. Education and learning is also a big part of the infrastructure's work, creating access to everything from drop-in workshops to PhD courses.
TEXT AND PHOTO: CHARBEL SADER