CONFERENCE. Diet and intestinal health, antibiotic resistance, hand transplantation, smart textiles, 3D printing, digital health and VR for treatment of psychosis. For two days, the Engineering Health conference offers a digital smorgasbord of technical solutions for medical care and health. 
The next Engineering Health conference will be held April 13–14. This year's conference is being organized by Chalmers, in collaboration with Sahlgrenska Academy, the Faculty of Science at the University of Gothenburg and Sahlgrenska University Hospital. The seminars will be held in English and are open to everyone.
"The program is incredibly exciting, with highly relevant research in the intersection between engineering and medicine," says Henrik Hagberg.
Technology helping amputees
One of the seminars will present research from the interdisciplinary Center for Bionics and Pain Research, which was recently opened in Mölndal. The center is developing new treatment methods for sensory and motor impairments.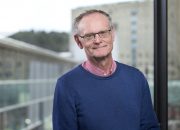 "It will be very interesting to hear from the center's director, Max Ortiz Catalan, and hand surgeon Paolo Sassu, who will be giving a joint presentation on how modern technology can be used to help patients. There will also be presentations of the new laboratory for research with microwaves and magnetoencephalography (MEG), which will open in the Image and Intervention Center on the grounds of Sahlgrenska University Hospital later this spring," says Henrik Hagberg.
Dual speakers
Many of the program items have dual speakers, an engineer and a clinician or researcher from the health and medical care side who together explain ways of solving challenges faced by the medical care system.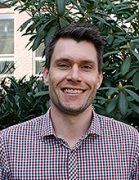 "The breadth clearly demonstrates how much Chalmers has to offer in terms of health-related research and how important it is with collaboration in these questions. The medical care system is facing a range of challenges, with a growing and aging population. As engineers we can develop solutions together with stakeholders within medical care," says Martin Fagerström, vice director at Chalmers of the Health Engineering Area of Advance. "I feel it is very exciting that Chalmers is increasingly specializing within medical care-related research. We are clearly a force to be reckoned with."
Advances at every level
The field of engineering and health is advancing quickly in Gothenburg, with concrete activities at every level: Chalmers has begun its program in medical engineering with contributing teachers from Sahlgrenska Academy, we have a joint degree project fair for students at both Chalmers and the University of Gothenburg who want to conduct their degree projects at the intersection of engineering and health, a new joint graduate school where researchers within engineering sciences and medicine learn from each other and contribute to developing future medical care technologies, and a series of joint research projects have begun. In recent years, Chalmers has also established Health Engineering as an area of advance, which strengthens collaboration opportunities with Sahlgrenska Academy, the Faculty of Science and Sahlgrenska University Hospital.
About Engineering Health
Engineering Health is divided into four main parts:
New technology: Pushing the boundaries in diagnostics and treatment
Prevention: Keep out (of the hospital)!
Restoring health: New solutions for rehabilitation
Modern treatment: Personalized health- and self-care
Two panel discussions are added to these four parts to conclude each day. The external inspirational speaker is track and field star Carolina Klüft, who founded the organization Generation Pep.
Engineering Health is being organized by Chalmers, in collaboration with Sahlgrenska University Hospital, Sahlgrenska Academy and the Faculty of Science at the University of Gothenburg. The program is available here.
BY: MIA MALMSTEDT & ELIN LINDSTRÖM