EDUCATION. From November 11 to December 9, teachers within the medical program at the University of Gothenburg can apply for ALF grants for research and development linked to clinical training within the program. This is a pilot call for proposals for educational development ALF grants, which is being conducted on the initiative of Medi-SAM Education.
The call grew out of discussions in the collaborative organisation Medi-SAM, where members saw a clear need to provide opportunities for those interested in educational development to apply for grants that, first and foremost, develop the new medical program starting in autumn 2021.
Better clinical training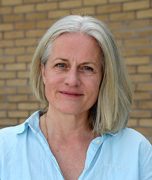 "The new medical program will provide a regulated professional qualification, and clinical training will increase substantially. Clinical training has had difficulties, and we see a shortage of supervisors and clinical placements. For this reason, we would like to see applications for projects on how we can best use medical care settings and provide the best possible clinical training for students," says Agneta Ekman, who is chair for the Medical Program Committee and also alternating chair for Medi-SAM Education.
Pilot call for applications
This is the first time ALF grants have been offered for research and development projects in educational development. The call opens on November 11 and offers a total of SEK 2 million, where projects can receive up to SEK 500,000 for one year. Applicants need to have already received their PhD. You are to have an educational role within the medical program's clinical training and be associated with Sahlgrenska Academy, Västra Götaland Regional Council, or Halland Regional Council.
Projects awarded funding are to be firmly based on educational theory, but it is important for the project to lead to implementation in practice, says Agneta Ekman:
"We want to provide the opportunity to study the reorientation of the medical program and how the new methods and modules work. Projects should show potential of having a significant direct impact either within evaluation or development of the medical program."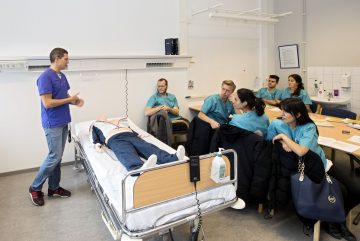 Apply by December 9
For example, you can apply for funding for research and development of teaching and supervising methods that stimulate student-centered learning, interprofessional learning, evidence-based practice or digital teaching methods. Assessment and examination forms and educational change process work are other examples of areas that can receive ALF grants.
TEXT: ELIN LINDSTRÖM