PREMISES. The Faculty Board has adopted a new facility financing model that will apply from the start of the new year. In this model means, the faculty covers 60 percent of rent for the institutes' office and research facilities and continues to cover 100 percent of rent for joint teaching facilities.
Facility financing is a complex question, but it is our goal to create a model that is both simple and transparent, which I think we have done," says Eric Hanse, vice dean infrastructure and premises.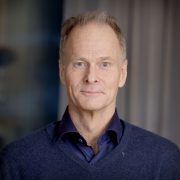 "The facility financing model makes it clear that facilities are an important strategic question both at the institute and faculty levels. Having the institutes be responsible for 40 percent of the rental costs can be an incentive to use facilities effectively while still allowing for developing and maintaining the facilities as needed.
Annual follow-up
The new facility financing model also means that the question of our facility rent is more clearly emphasized by the Faculty Board, where the model will be followed up annually.
"To this point, the previous model simply ran without much oversight, and the Board did not discuss how much was budgeted for facilities. Now the Board will decide each year on the degree of compensation and can revise as needed," says Kristina Johansson, CFO at Sahlgrenska Academy's office and a participant in developing the new facility financing model.
Revised in 2008
The previous facility financing model has largely remained the same over the last 20 years, and it was last revised in 2008. Since it was first implemented, facilities and rents have changed and in recent years the old model has caused major discrepancies in how much of the institutes' rent is paid through faculty funds.
In the last few years, two work groups have been tasked with developing a simpler and more transparent facility financing model. This began with one group under the leadership of Hans Nissbrandt and has now been completed by another group headed up by Eric Hanse and which also included Lars-Gunnar Pettersson, Silvana Naredi, and CFO Kristina Johansson.
The faculty covers the cost of teaching facilities
The faculty will continue to cover the cost of rent for joint teaching facilities.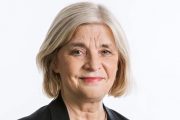 "For teaching facilities, the new model will mostly not result in changes. It is possible that it will lead to more consistent planning for our needs of joint teaching facilities," says Silvana Naredi, vice dean of education.
Background information for the Faculty Board's decision on the new facility financing model is available here (in Swedish): https://gubox.box.com/s/blzsfbag1am5hcbssrs8smngqowdxtg8
TEXT: ELIN LINDSTRÖM