STUDENT. On October 14, Chalmers, the University of Gothenburg and Sahlgrenska University Hospital will be holding their first ever joint thesis project fair. The fair will create new research links between engineering and health in Gothenburg at the bachelor's and master's levels. Researchers can propose projects for the fair until September 30.
This initial fair will be held online through Zoom. The fair for thesis projects within health and engineering will then take place each semester and will alternate between Chalmers and Campus Medicinareberget.
This will create a meeting place for researchers and students at Chalmers, Sahlgrenska University Hospital and the University of Gothenburg. The fair offers opportunities for working with interdisciplinary master's thesis projects and, in Sahlgrenska Academy's case, also at the bachelor's level.
From AI to changes in lifestyle
Students from all programs who conduct thesis projects within an engineering or health-related field and who are interested in applying their knowledge within the other field are welcome to attend the fair.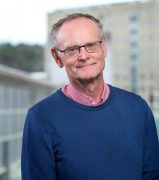 "Within its Health Engineering, Chalmers has a wide-ranging mission. In addition to AI, digitalization, and diagnostics, the field also focuses on preventive care and changes in lifestyle, ergonomics, administrative systems for medicines, and effective care systems. There are opportunities here for all the health professions we train to find relevant projects for their thesis projects," says Henrik Hagberg, pro-dean at Sahlgrenska Academy.
New researcher contacts
This year, the fair is focusing on projects in collaboration with Chalmers, the University of Gothenburg, and Sahlgrenska University Hospital, preferably where supervisors from different organizations collaborate.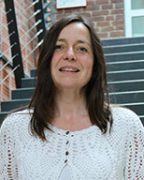 "We want to create new, interdisciplinary contacts among researchers in the different organizations by presenting new project ideas and research needs in a joint event. In the longer term, we are planning to work with Sahlgrenska Science Park to expand the fair to also include companies," says Ann-Sofie Cans, Director of Health Engineering at Chalmers.
A growing field
Health engineering is a growing interdisciplinary field in Gothenburg, where MedTech West has long been a well-established collaborative platform. Recently, a quick overview noted that at least 35 research projects have already been conducted in collaboration between medical and technology researchers. The introduction of Chalmers's new focus areas provides even more fertile ground for everyone, and ultimately the thesis projects that may evolve out of this can lead to more applicants for research education in the field.
Read more at: https://www.chalmers.se/en/areas-of-advance/health/news/Pages/Fair-for-interdisciplinary-master-thesis-projects.aspx
TEXT: ELIN LINDSTRÖM / MIA MALMSTEDT