CONTRIBUTION. Now, an announcement opens for researchers who are project managers for a grant from the Swedish Research Council or Forte and that have not yet been completed. Deadline is June 2.
For this project grant, researchers are given the freedom to formulate a research idea, method and execution, and to solve a defined research task within a limited time. The initiative is a government mission with the aim of supporting research that can quickly help stop the spread of covid-19 and prevent future pandemic outbreaks.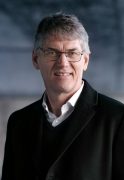 "The research supported by this call should generate reliable and implementable results already during the time the grant is used, ie no later than December 31, 2021. This is not something we normally require but unfortunately necessary in the situation we are now in", says Sven Stafström , Director-General of the Swedish Research Council.