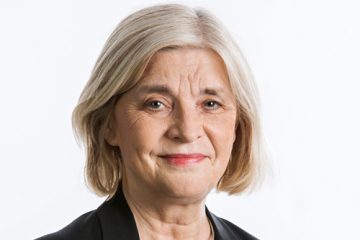 COMMENT. To help reduce the risk of infection, the University of Gothenburg is preparing to continue with distance teaching and having staff continue to temporarily work from home during the autumn semester 2020. Distance teaching will be the primary form of teaching at least through October 31. Staff will begin the autumn semester continuing to work from home. Vice-Dean Silvana Naredi comments on the decision from the Vice-Chancellor.
Many of us were prepared for the decision from the vice-chancellor that the autumn semester will begin with distance teaching. It won't be simple, and it will require even more coordinating among our programs.
This is a new situation for our faculty, and our internal discussions are constantly examining how we should handle the existing restrictions and maintain our programs as best as possible. We are working with our programs and department heads to produce a clarification primarily to describe how the faculty will handle practical teaching components and exams. This clarification will be discussed in the Council for Education (UR) this week, fleshed out with the department heads and then be decided on by Dean Agneta Holmäng. This clarification will be announced soon.
We are on the cusp of a different kind of start to the semester, which will require extensive cooperation across programs for everyone involved and which will also be challenging for our students. Since we can only bring students together in smaller groups and in exceptional cases, we have to organize the logistics and prioritize educational components that cannot be offered in any other way than physical meetings. Decisions about these types of exceptions will be made by the dean, in consultation with department heads and based on information provided by the educational organization.
Silvana Naredi