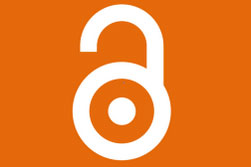 SCHOLARLY PUBLICATION. October 21–27 is Open Access Week, which is being promoted by the Biomedical Library. You can publish your article Open Access in several ways, and sometimes you can get a discount or full compensation for the fee that many journals charge under the University of Gothenburg's agreements.
Researchers can publish Open Access themselves, which means that in a controlled way research results are freely available permanently on the internet so that anyone can read, use and download them. Open Access gives everyone access to journal articles in this way.
Researchers can publish Open Access in several ways: directly in an Open Access journal, by self-archiving a copy of their article in an open archive (for example, in the university's GUP publication database) or by publishing in a journal that offers access to single articles, for which you pay a fee (a hybrid journal). Read more about the different options on the University Library's website
Many Open Access journals charge the author a fee when publishing, known as an article processing charge (APC). Researchers at the University of Gothenburg can receive a discount on all or part of the publication fee through the University Library's agreement with a number of publishers. Here is a list of these publishers and the terms and conditions for each publisher: https://www.ub.gu.se/sv/publicera/open-access/kostnader-och-rabatter-vid-open-access-publicering
To receive the discounts, you need to be a corresponding author, enter your affiliation with the University of Gothenburg and use your e-mail address from the University of Gothenburg.
If you or your research team have questions about Open Access publishing or would like someone from the University Library to come and talk about Open Access, they will be happy to do so. Send your inquire to forskarservice@ub.gu.se.
TEXT: ELIN LINDSTRÖM / BIOMEDICAL LIBRARY