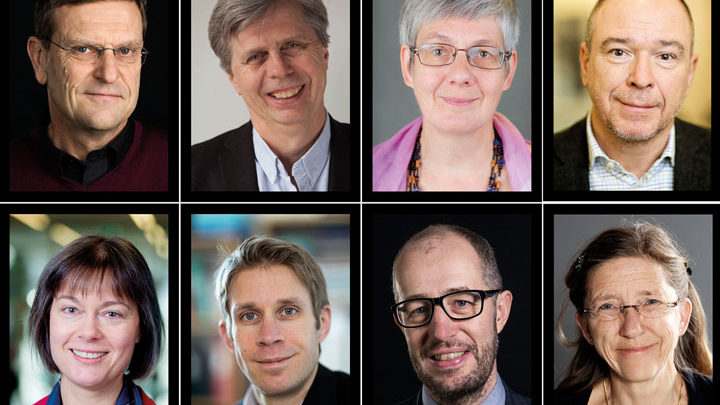 FACULTY ELECTION. Just over 73 percent of the votes were cast in favor of the Nomination groups proposal for new Faculty Board. It is thereby decided which members will be included in our next board.
The turn out was almost 42 percent, which is in line with previous election of members to the Faculty Board. Of the 519 voters, 382 people voted yes to the Nomination group's proposal, which provides support from 73.6 percent of the voting. 67 people (12.9 percent) chose to vote against the proposal and instead put forward a proposal of their own. 70 people (13.5 percent) chose to leave a blank vote.
During the next term of office (1 July 2018 – 30 June 2021), the Sahlgrenska Academy Faculty Board will therefore consist of Eric Carlström, Bo Jacobsson, Kristina Jakobsson, Thomas Kvist, Ruth Palmer, Anders Rosengren, Magnus Simrén and Susann Teneberg.  Reserver för valda ledamöter blir Christina Bergh och Magnus Braide. Dean Agneta Holmäng is the Boards Chairman, and our Pro-Dean Henrik Hagberg, is its Vice Chairman.
See the full account of votes here: https://gubox.box.com/s/nzhc5mnrwjfk568nm8fzzu6gmthhmau9
TEXT: ELIN LINDSTRÖM CLAESSEN