FINANCES. The Faculty Board has decided how next year's direct government funding will be allocated. There are SEK 441 million for research and a maximum of SEK 540 million in compensation for the funding agreement target.
Next year, the faculty will receive SEK 441 million in direct government funding for research, which is an increase of two percent compared with 2020. In accordance with the Faculty Board's October 21 decision, 58 percent of this funding will go to the institutes. Other funds are used for infrastructure (including Core Facilities and the facility funding model) and allocations for such purposes as doctoral studies, co-financing and recruitment grants. The faculty's funding agreement target amounts to 4,603 full-time equivalent students and can provide a maximum of SEK 540 million in compensation (known as the funding cap). Programs account for 96 percent of the funding agreement target and freestanding courses for the remainder.
New master's program
New for 2021 is the assignment of creating the new master's program in microbiology, infectious disease control and hygiene in health care, which will now be included among the regular programs. The master's program began in 2020 as contract education initiated by the Nordic Council of Ministers.
University-wide and faculty-wide activities being studied
The Faculty Board's decision also includes the allocation of university-wide expenses, the University Library and faculty-wide expenses.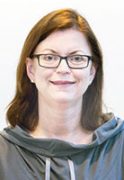 "The allocations for university-wide expenses and the University Library increase in step with growth in the University's finances. Sahlgrenska Academy has criticized this, and we hope that the two studies initiated by the vice-chancellor regarding funding of university-wide activities and libraries will result in changes," comments Kristina Johansson, financial manager at the Sahlgrenska Academy Secretariat.
The decision on the allocation of direct government funding in 2021 can be read in Swedish here: https://gubox.box.com/s/qdfnzukvllt8bj53nchbffogsi1l20s1
TEXT: ELIN LINDSTRÖM